Diaspora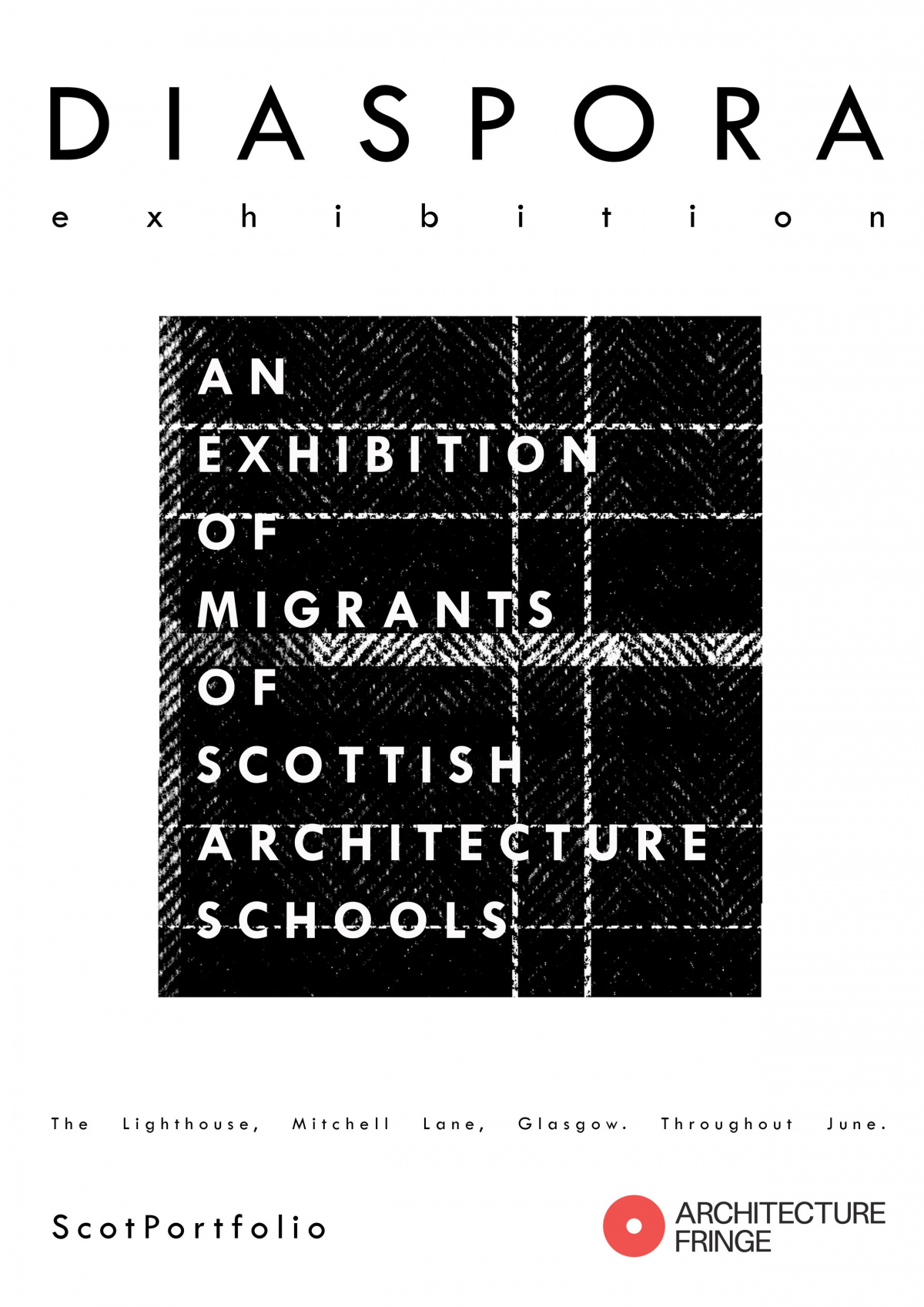 An exhibition of drawings by migrants to Scottish Architecture Schools
Georgette McKinlay & David Byrne
Exhibition
SAT - SAT 08 June - 31 August 2019
MON - SAT 10.30am - 5pm / SUN 12pm - 5pm
The Lighthouse
11 Mitchell Lane
Glasgow G1 3NU
FREE
Fully accessible / Children welcome
ScotPortfolio was conceived in 2015. It is an online platform and digital archive that celebrates and showcases the amazing ideas, drawings and projects emerging from the five Scottish architecture schools.
Our exhibition at this year's Architecture Fringe highlights the reality that is Scotland's diaspora of talented graduates. We believe that, through it's great tradition of education Scotland has a very rich yet dispersed culture of architecture, which is yet to be fully discovered. The drawings on display explore how each exhibitor's time in such a culturally rich country has impacted their career.
Using drawing as a critical exercise, we hope to ignite a discourse surrounding identity and cultivation, questioning whether Scotland has the support to nurture a progressive culture of architecture. Why do so many students want to leave when they graduate, what do they take with them and what can they bring back?
Exhibiting participants:
Andrew Mackintosh
#Scotportfolio