Woodside&Croy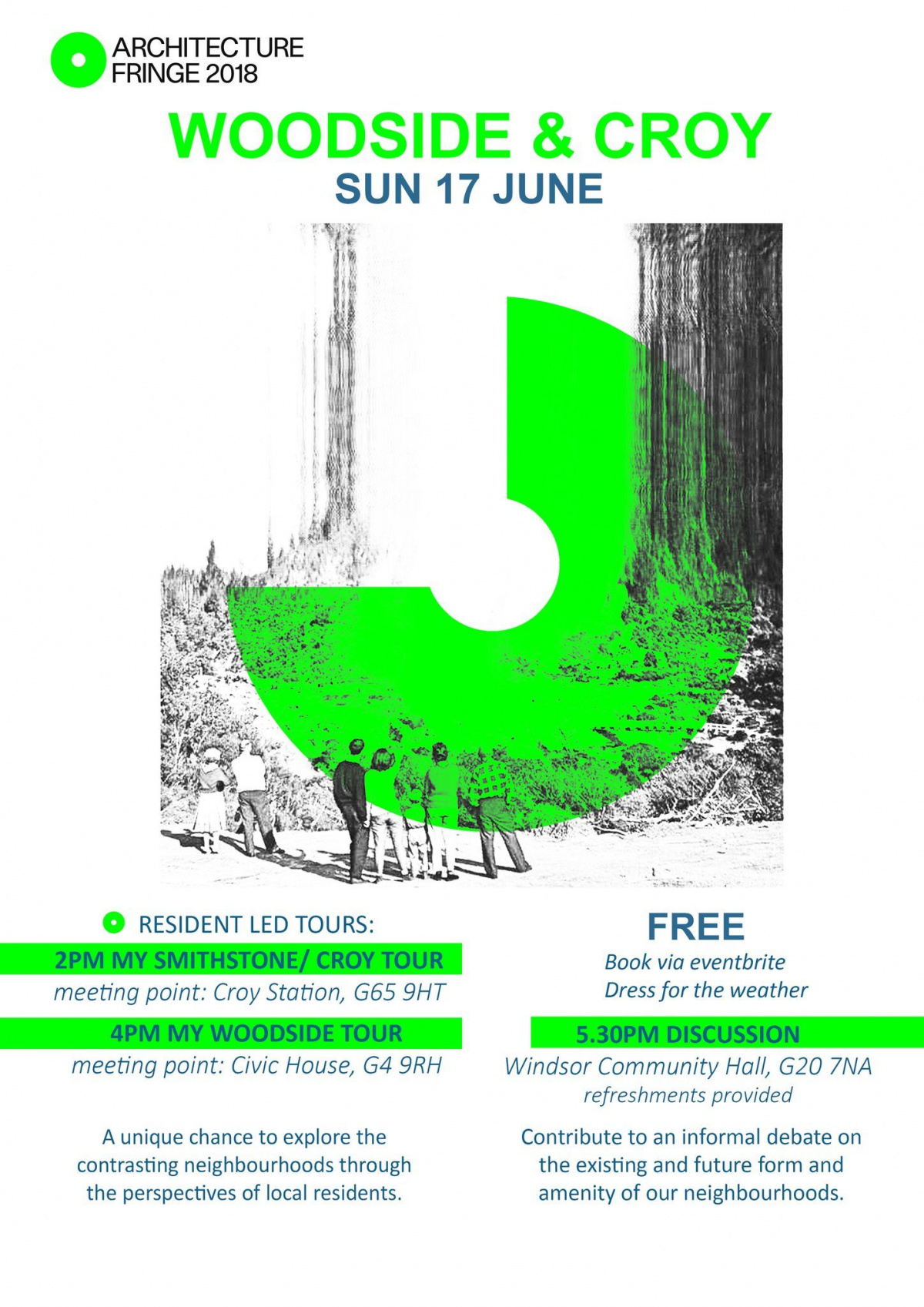 The opposing conditions of Woodside and Smithstone (adjacent to Croy) will be compared and contrasted through a series of comparative drawings and interviews with a walking tour of both neighbourhoods led by local residents.
Architecture Fringe Core Programme
Exhibition / Tour
SUN 17 June 2018
Unfortunately the 'My Croy/ Smithstone walk' has been cancelled
My Woodside walk: 4pm - 5pm
Meet at Civic House, 26 Civic Street, Glasgow G4 9RH
My Croy/ Smithstone & My Woodside Debate: 5:30pm - 7pm
Windsor Community Hall, 1 Windsor St, Glasgow G20 7NA
This documentation and first hand experience of place will be used as the foundation for a critical debate on the existing and future form and amenity of our neighbourhoods and communities.
This event will include walks, which features a variety of different surfaces. Check the weather before departure and dress appropriately for a walk outside. Please wear appropriate footwear and clothing.