House Rules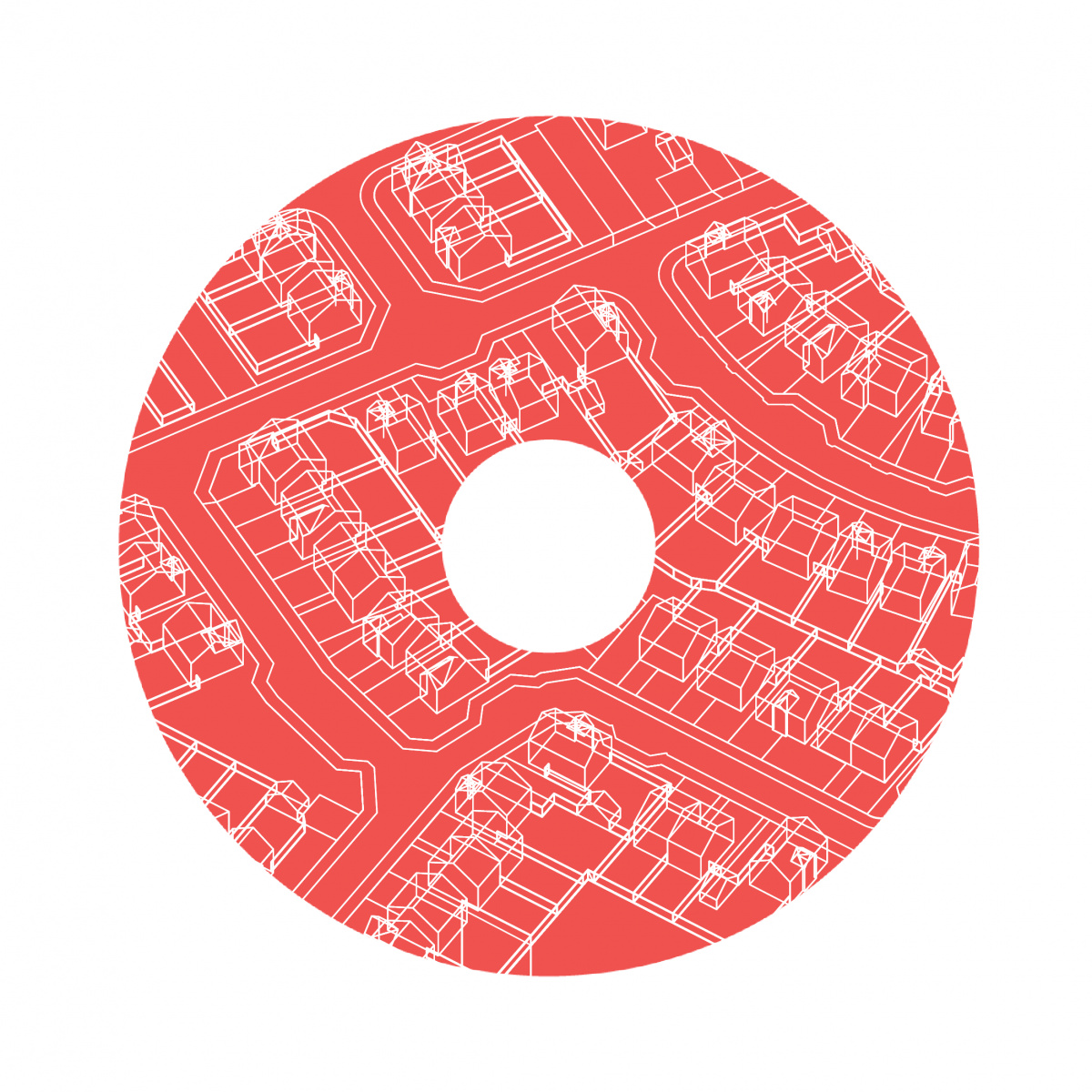 An exploration and critique of the current state of volume house building in Scotland
Architecture Fringe Core Programme
Exhibition
SAT - SAT 01 July - 31 August 2019
MON - SAT 10.30am - 5pm / SUN 12pm - 5pm
The Lighthouse
11 Mitchell Lane
Glasgow G1 3NU

SAT - SUN 08 - 23 June 2018
MON - FRI 10am - 5pm / SAT 10am - 6pm / SUN 11am - 4pm
FREE
House Rules Panel Discussion
SAT 15 June 2019 / 11am - 1pm
£5 General Admission / £3 Student / £0 Unwaged
Custom Lane
1 Customs Wharf, Leith
Edinburgh EH6 6LH
Fully accessible / Accessible WC / Assistance dogs welcome / Children welcome
High roller private house builders accounted for 70% of new homes built in Scotland over the past decade - creating vast swathes of new development and shaping our built environment to their own ends. Meanwhile the disconnect between the aspirations of the design community and the reality of housing being built has never been starker.
IRL, urban decisions made 50 years ago are beginning to catch up with us. Life expectancy is dropping for the first time in a century as people live an increasingly sedentary lifestyle. The car has been woven into the everyday functions of our lives, and the built environment has stretched and expanded to accommodate it.
How do we up the ante and have a say in the way our houses are built? This exhibition will reveal the intersection between our health, the design of our built environment and the profit driven economy that underpins the way we build our homes as a society, while offering an opportunity for critical thinking to challenge the house rules on the table.
The panel discussion concerning the core themes explored in the accompanying exhibition, featuring:
Andrew Wightman is a Scottish Green Party Member of the Scottish Parliament for the Lothian region and a writer and researcher best known for his work on land ownership in Scotland.
With a career spanning over 20 years in the home building industry and stretching over sales, land acquisition and planning, Nicola Barclay is the Chief Executive of Homes for Scotland. @HFSnicola
Stuart Henderson
A qualified architect, Stuart has worked at Stewart Milne Homes for 17 years and is currently Design Director.
Kate Macintosh is a retired Scottish architect and designer of several renowned social housing projects in London.