The Future Workplace. Are you ready?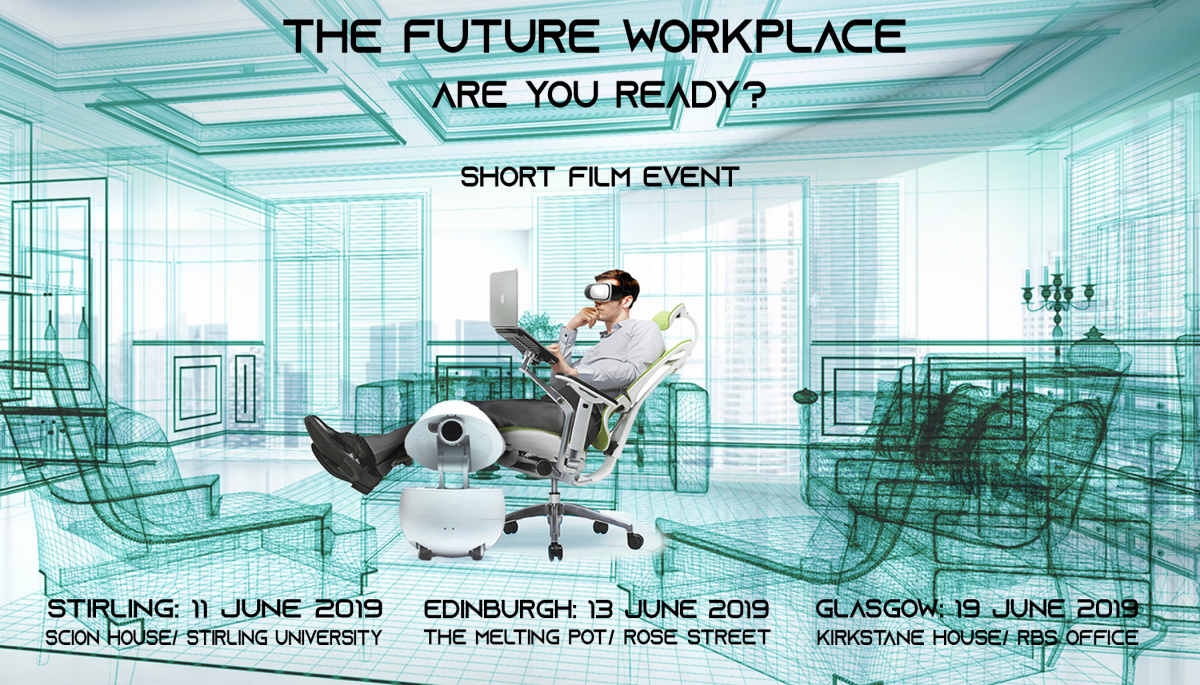 The workplace design evolution and factors that change the way we work
Hatice Ozhisar, Alena Rogozhkina, Andrew Gunn
Event
TUE 11 June 2019 / 5pm-8pm
Scion House
Stirling University Innovation Park
Stirling FK9 4NF
THU 13 June 2019 / 5pm-8pm
The Melting Pot
5 Rose Street
Edinburgh EH2 2PR
WED 19 June 2019 / 5pm-8pm
RBS Office, Kirkstane House
139 St Vincent Street
Glasgow, G2 5JF
£5 TICKETS
Fully accessible / Level access / Accessible WC / Assistance dogs welcome
The way we work has significantly changed in the past 100 years. From skyscrapers and cubicle farms to home-working and technology driven hot desks.
But what will a future workplace look like? Will it be entirely wireless? Will it be more like home or a digital AI factory? Will it meet either people's or robots' needs? Will work lives be better - or frustrating and miserable?
Our project is an event (with drinks!) to promote debate on The Future Workplace. We will show a thirty-minute video that combines a history of the transformation of office design with behavioural science research on productivity and well-being in the workplace. Industry experts will then share their ideas in a provocative panel discussion.
We will get the guests' opinions and publish our findings to raise awareness of the effect the future workplace will have on the end user: the people in it.
#thefutureworkplace #wellbeingintheworkplace #flexibleworkdesign #peopleinthefutureworkplace #productivity #workplacedesign #futureofwork