Imagine if...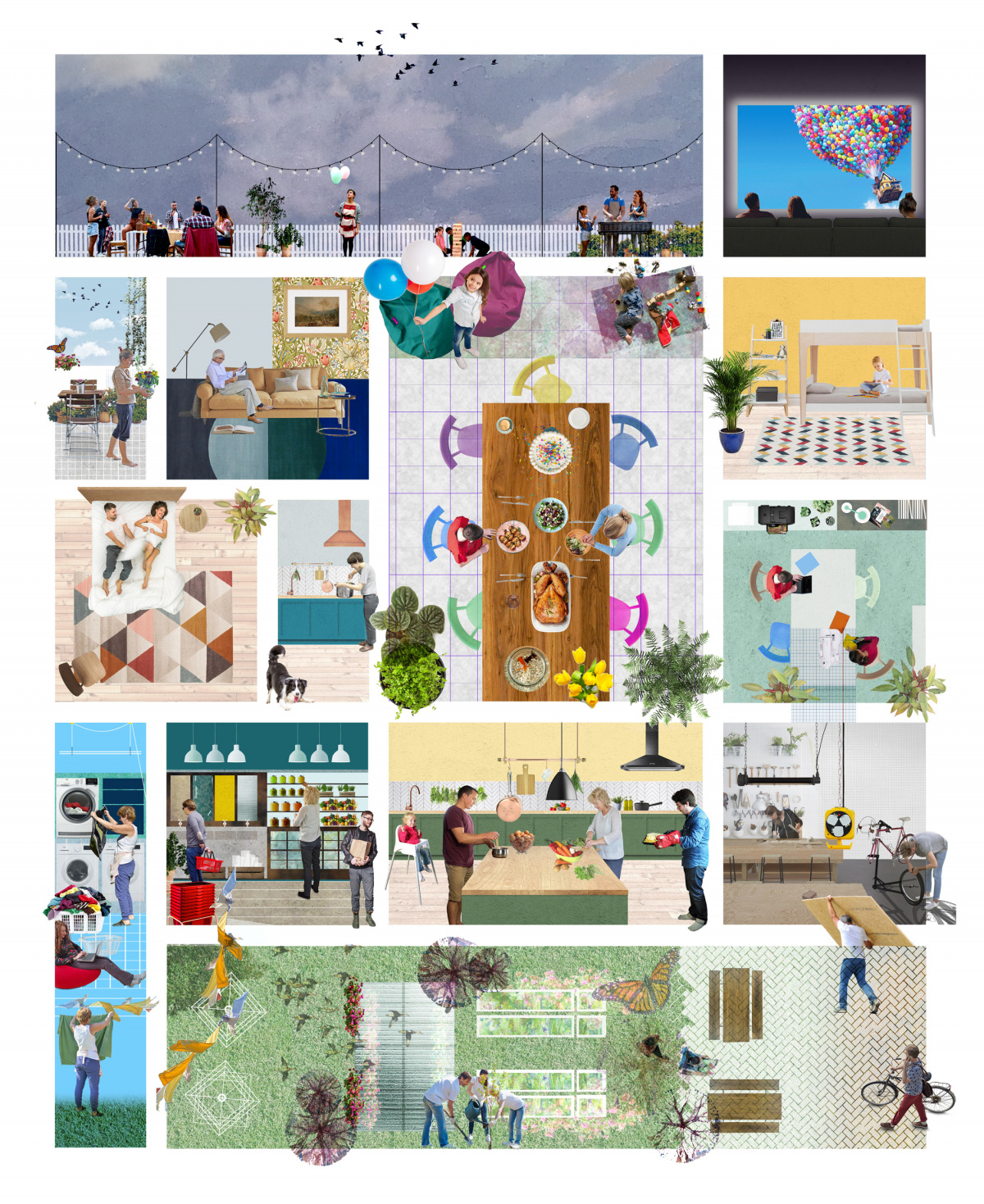 Imagine if we could improve the everyday for everyone
Chiara Fingland, Ellie Burroughs, Clare O'Connell, Eilidh Gibson
Installation
SAT & SUN 08 - 09, 15 - 16 June 2019 / 10am - 4pm
FREE
5 Castle Terrace
Edinburgh EH8 9RL
Not accessible / Assistance dogs welcome / Children welcome
What?
Today's housing options can often feel restrictive, imagine if there was an alternative?
This engaging installation provokes a conversation about alternative ways of living. What could you get if you are willing to compromise?
Interact with activities to identify housing models you may be compatible with. This is an opportunity to question and reflect on the everyday ways we live and the potential housing typologies available.
Why?
To start a discussion on how housing design can be reorientated to foster a sense of community and create homes that are responsive to our ever-changing lifestyles. This includes investigating ideas around sharing resources whilst still retaining a sense of privacy and ownership.
It's hard to find a good balance of these things in housing today and this installation aims to investigate the demand for another housing type which is socially beneficial and cost effective.
We want to share our findings about alternative housing solutions and establish where design can add most value to improve the everyday for everyone.
Come along to find out more and join the conversation.
#imagineif