(Un)Learning Through Architecture: Buy Books Buy the (Un)Learning Through Architecture compendium of six books plus three zines by using the following link. The compendium is £18, plus £6 postage (UK) or £12 postage (international).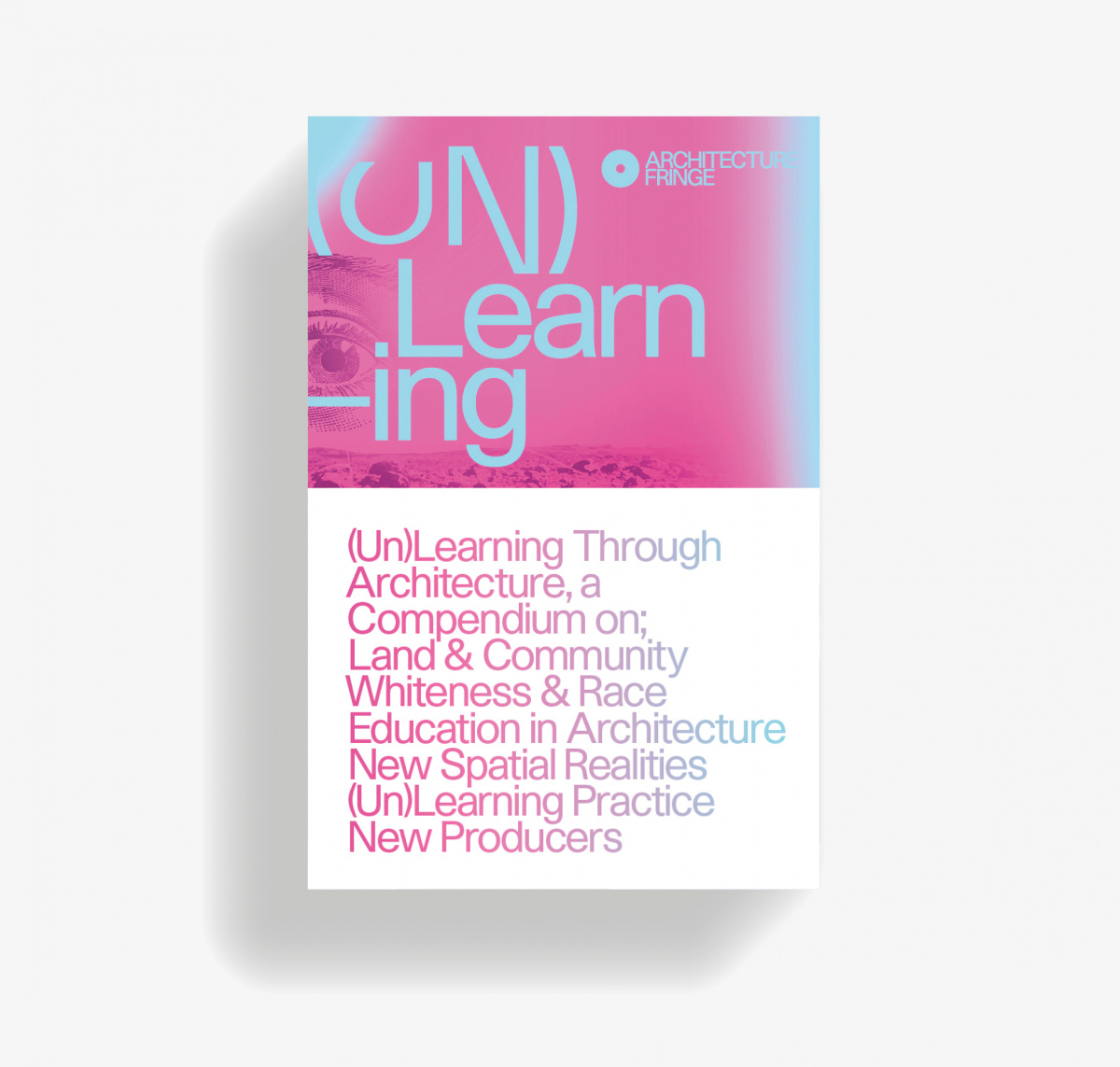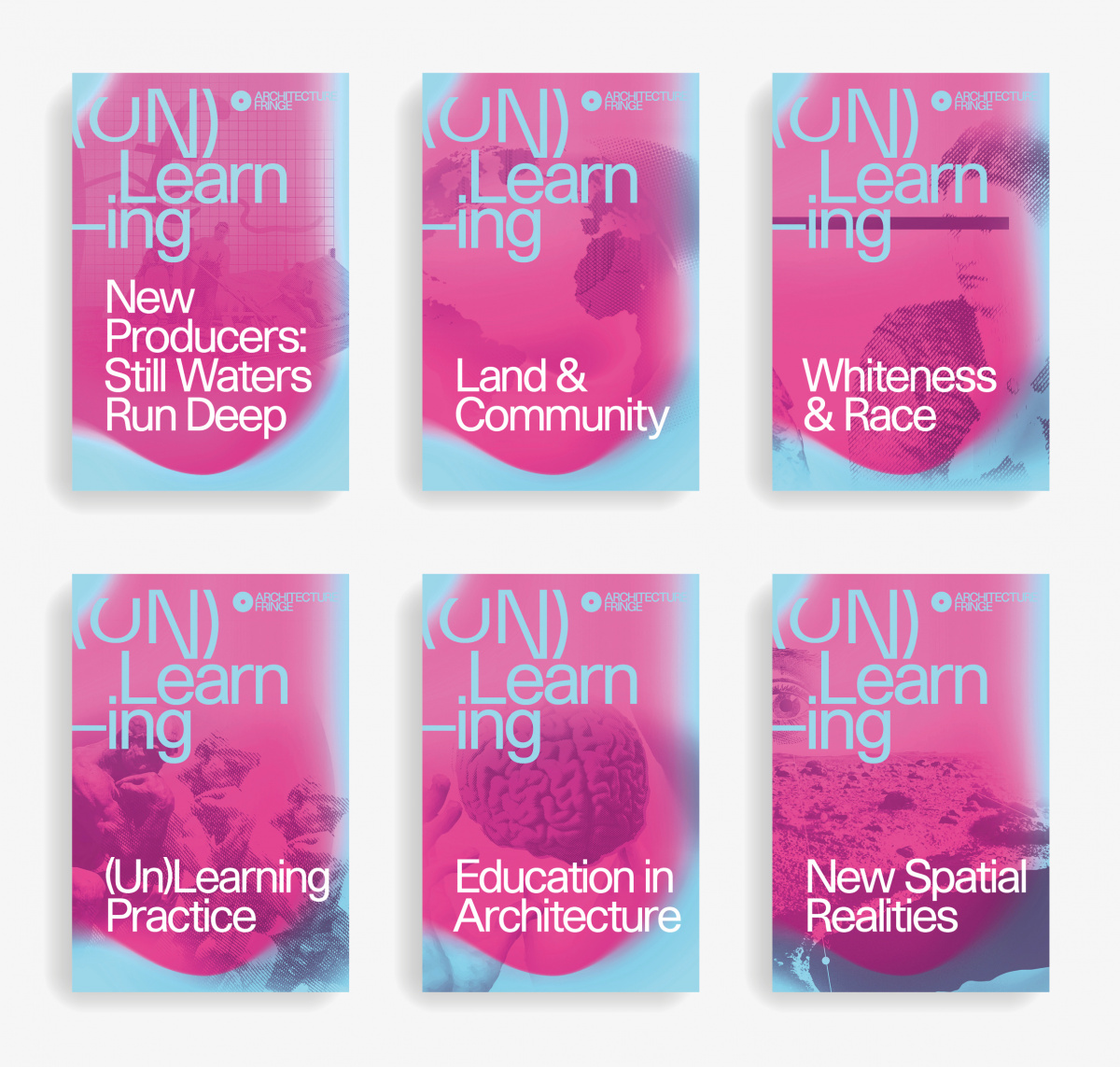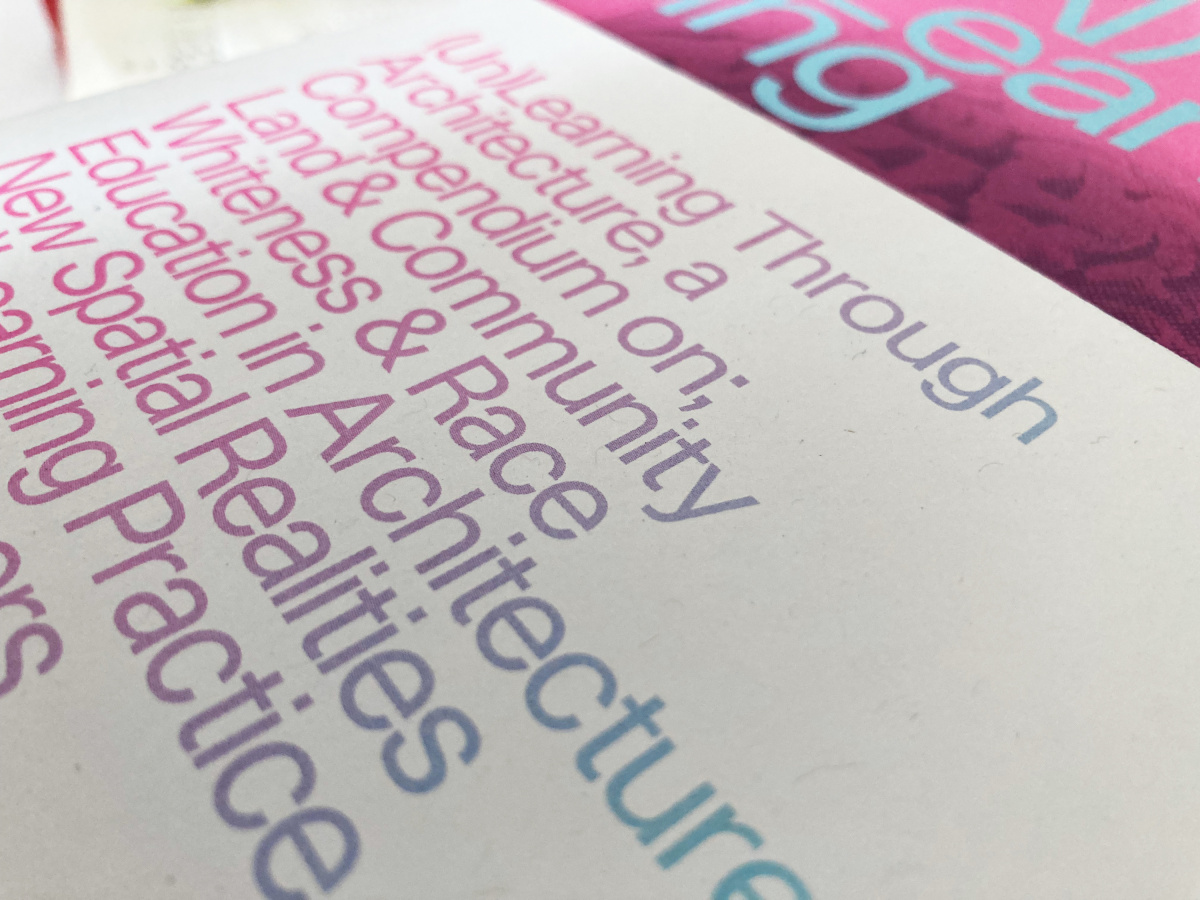 Buy the Books
(Un)Learning Through Architecture is a compendium of six books reflecting on the themes and topics of Architecture Fringe 2021. The compendium also includes copies of Households: the (un)ruly book by Voices of Experience x Raising The Roof, the Lost in Play zine by NOOMA Studio, and Parallel Practice (Un)Ltd - a zine/poster by -ism and /other. The set of books are £18 plus £6 postage (UK) and £12 postage (International). Use the link below to purchase.
Buy Books
About the Books
We have commissioned collaborators from around the world to contribute to titles on; Land & Community, Whiteness & Race, Education in Architecture, New Spatial Realities, (Un)Learning Practice, and New Producers. Contributors include; Liane Bauer, Civic Soup, Chris Daemmrich, Neeta Das, Magnus Davidson, Rebecca Davies, Donna Givens Davidson, Anna Francis, Dr Harriet Harriss, Miriam Hillawi Abraham, Penny Lewis, Ruth Lang, Kathy Li, Neil McGuire, Alisha Morenike Fisher, Vivien Sansour, Indrani Sigamany, Amahra Spence, Andy Summers, Natasha Thembiso Ruwona, Voices of Experience, Lisa Williams and many more.
Reserve Launch Event Tickets