Carbuncle Town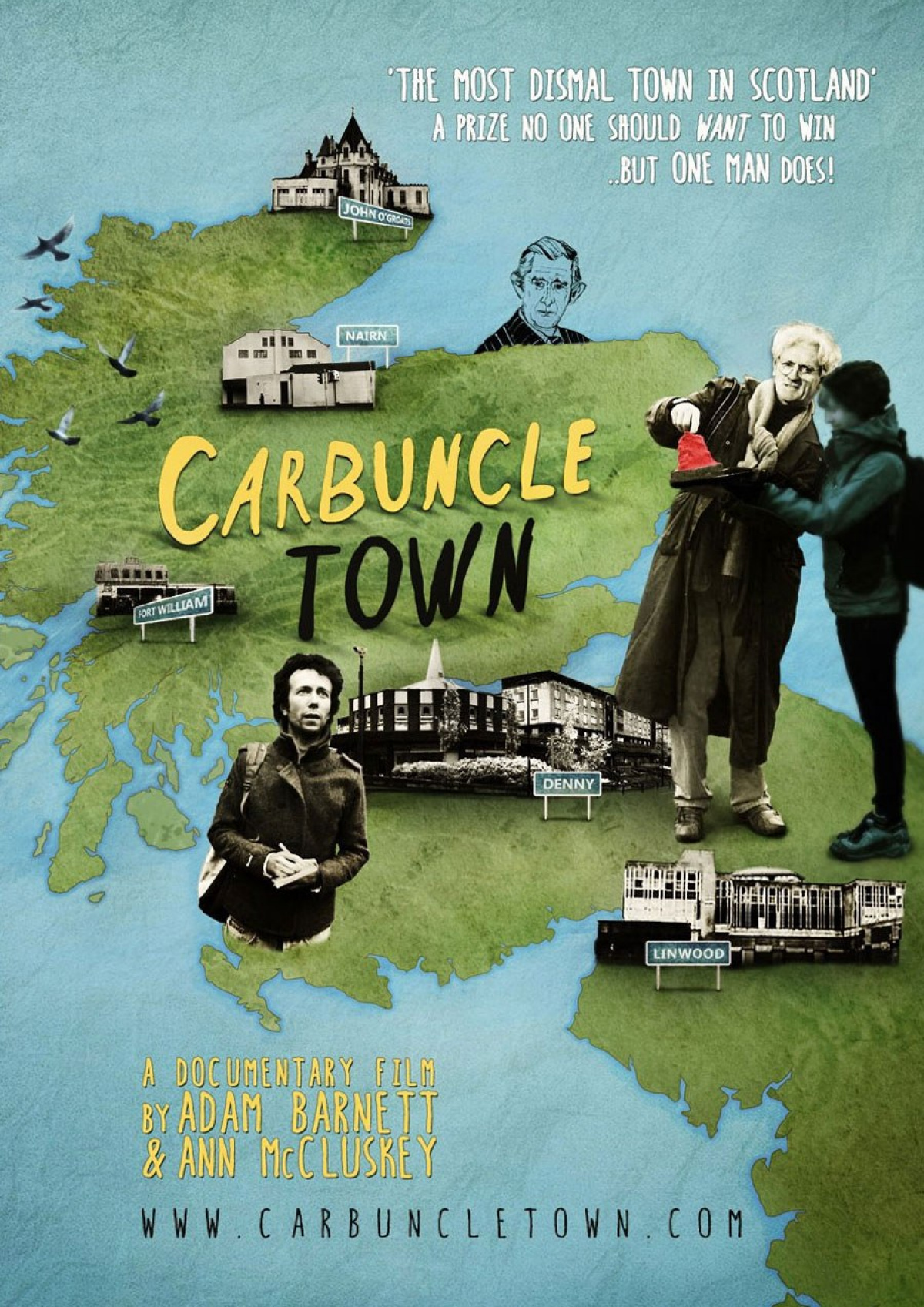 The 'Carbuncle Award' is a controversial prize given annually to the most dismal town in Scotland, something that no one should want to win, but one man does!
Adam Barnett and Ann McCluskey
Mon 18 July 2016
Doors 7pm, Screening 7:30pm [70 mins] followed by Q&A
FREE > Tickets
Out Of The Blue
The Drill Hall
36 Dalmeny Street
Edinburgh EH6 8RG
In this documentary we delve into the gritty, poignant, and often-humorous world of places tarred with the title, 'the most dismal town in Scotland'! Brian McCabe, a local firebrand, and the good burgers of Denny, set about ridding their town centre of its monstrous 1960's carbuncle of a shopping centre. While John Glenday, editor of the magazine that invented the carbuncle idea, visits potential nominee towns for the following years competition. What emerges is more than a lampoon at urban rejuvenation. This affectionate story, celebrates the people who are fighting to bring back dignity to their town centres!
A panel discussion and Q&A will take place after the film screening with Councillor Brian McCabe, Magazine Editor John Glenday and filmmakers Adam Barnett and Ann McCluskey.