Lost Spaces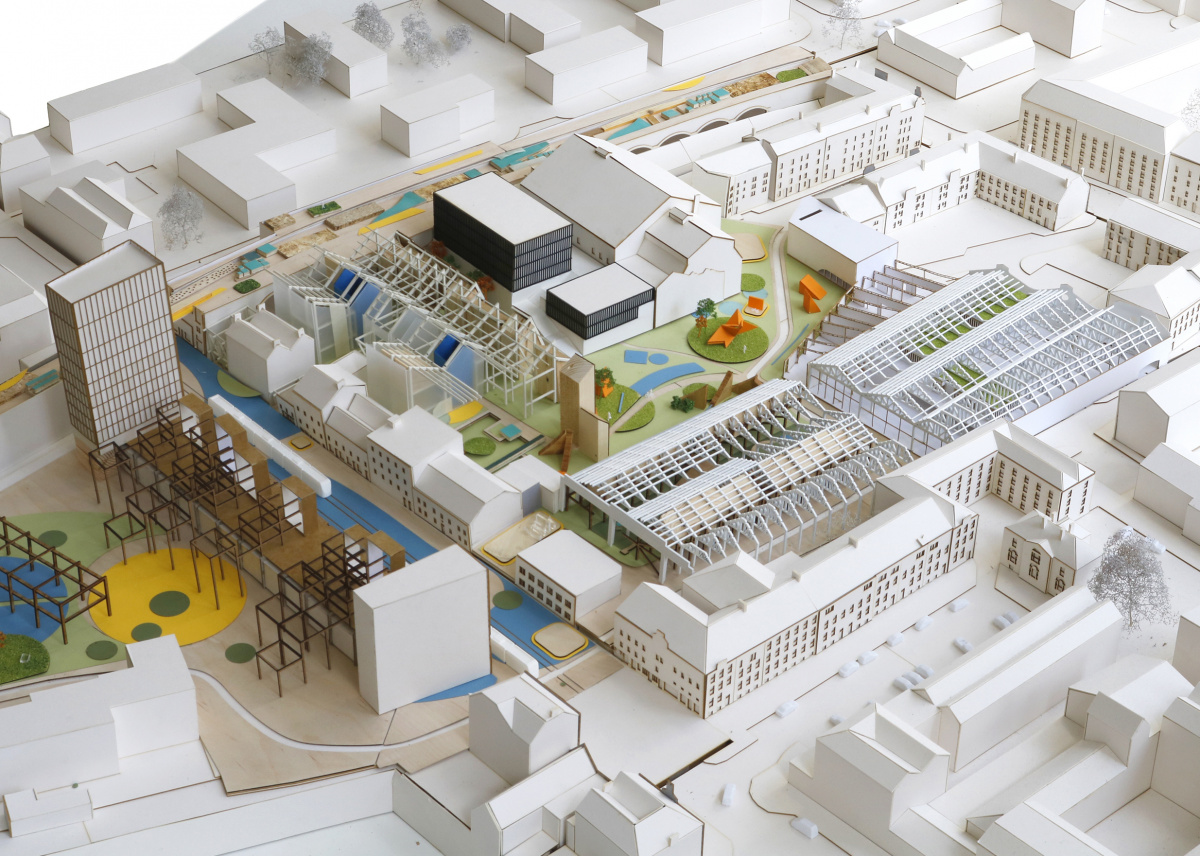 Graduating students from ESALA exhibit projects exploring the re-use of the old Edinburgh Tramway Depot site in Leith

ESALA (Edinburgh School of Architecture & Landscape Architecture), 4th Year, Unit 2
04–08 July 2017 / Daily 10am–5pm
FREE

Out Of The Blue, The Drill Hall, 36 Dalmeny Street
Edinburgh EH6 8RG

Exhibition Opening Night
Mon 03 July 2017 / 6pm - 8pm

An exhibition of drawings and models by 4th Year ESALA students were asked to speculate on possible uses for the currently derelict site of the Edinburgh Tramway Depot situated between Leith Walk and Easter Road.

The students contributed to the production of 4 alternative masterplans for this area that combine living accommodation and associated facilities for a particular protagonist and within a particular theme. It is hoped that this exhibition will contribute to a wider dialogue about the way in which we might use the vacant and 'lost' spaces within the city to address contemporary concerns.