Backstage Production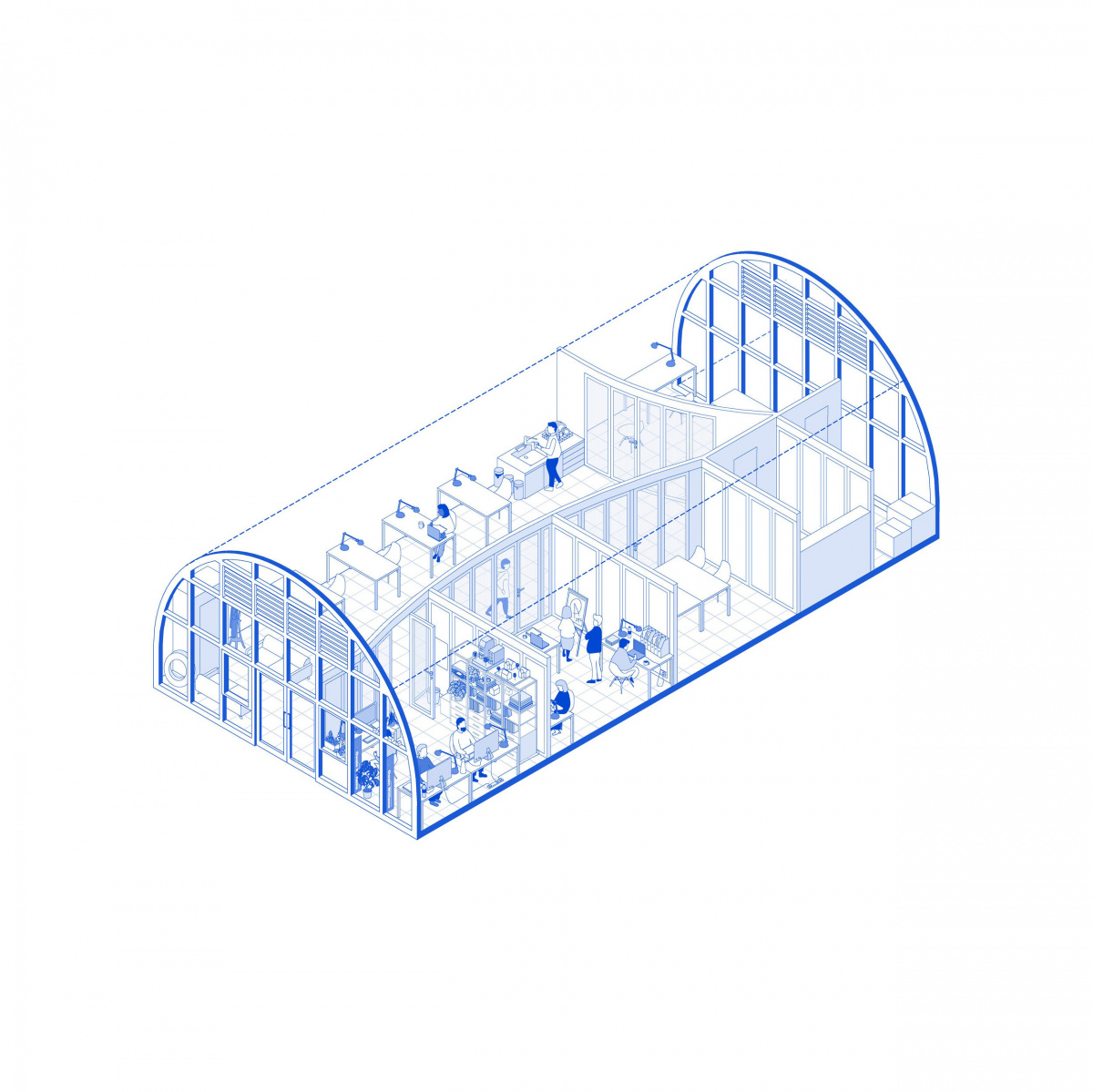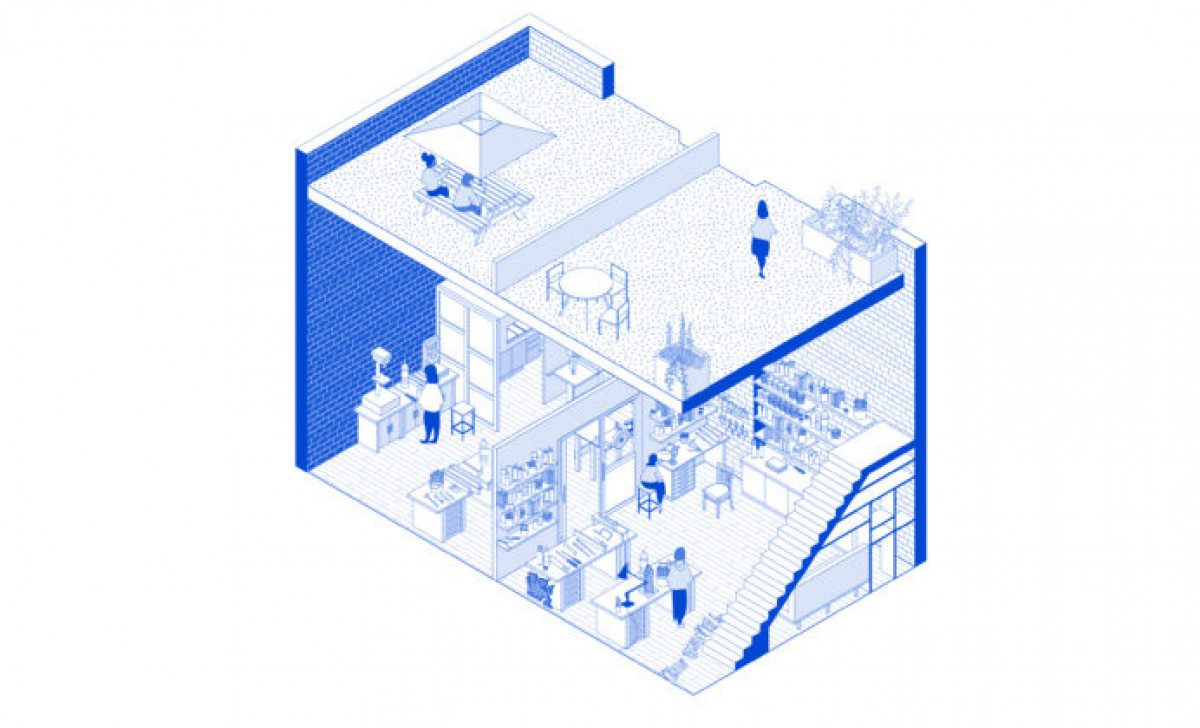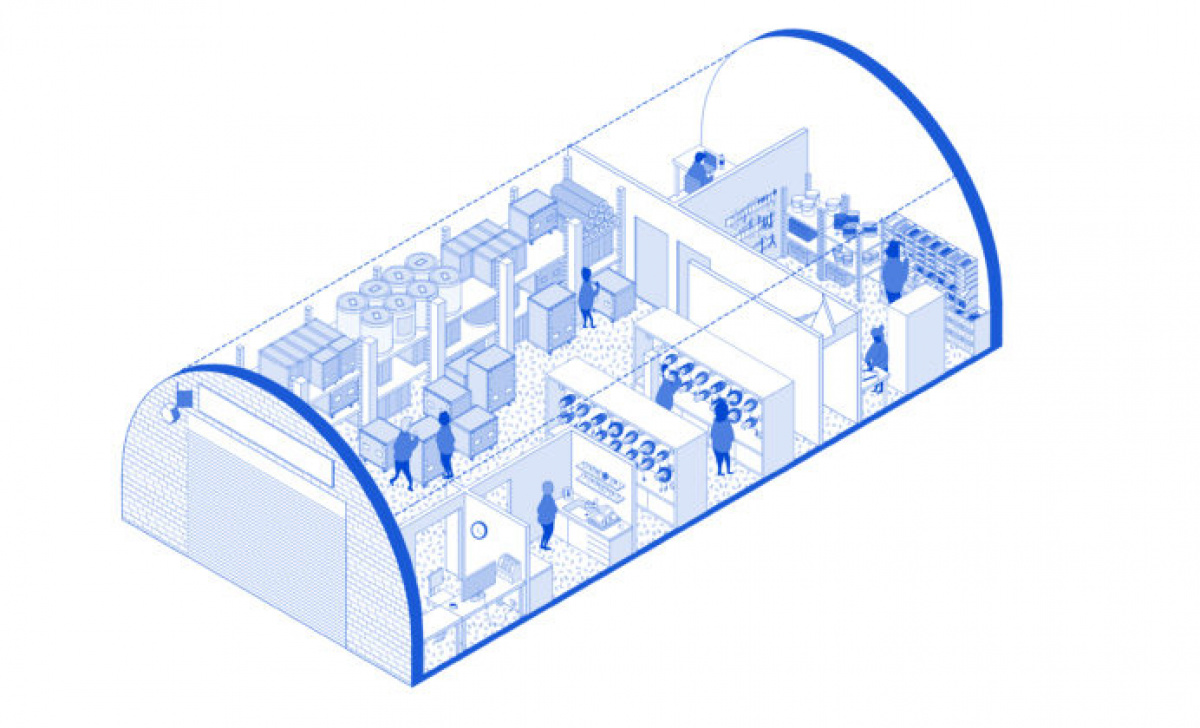 Infrastructures for culture exhibition
Theatrum Mundi
Exhibition
FRI - SUN 07 - 23 June 2019
MON - FRI / 12 - 6pm
SAT / 12 - 4pm
FREE
Launch
THU 06 June 2019 / 6 - 8pm
Civic House
26 Civic Street
Glasgow G4 9RH
Lift access / Accessible WC / Assistance dogs welcome
Independent, London-based research centre Theatrum Mundi presents an exhibition documenting the 'urban backstage' – the often-invisible spaces in which culture is produced before it meets the public eye. Focusing on the neighbourhood of Elephant and Castle in south London, it offers a window into rehearsal rooms, food production, makers studios and creative workspaces, asking what it is that makes these places work and how it is to use them.
The exhibition will feature photos, drawings, and interviews, as well as a short film by videographer Lucia Sceranková bringing to life the different kinds of work that constitute the backstage of culture in the city. Theatrum Mundi will also be using the exhibition as a base for the next phase of their research based in Glasgow and will be conducting field work in the city for its duration. Every weekday from 16.00 – 18.00 exhibition will act as an open office, inviting the public to meet the team and discuss the work. Copies of our publication Making Cultural Infrastructure will also be available to take away.
This exhibition is linked to Test Unit, a summer school run at Civic House by Agile City, and forms part of the ongoing research project Making Cultural Infrastructure, supported by the Ax:son Johnson Foundation and KTH Center for the Future of Places. Aiming to challenge narrow definitions of culture in planning, focused on the frontstage and the creative industries to the exclusion of other modes of cultural production, the project takes a close-up look at settings that condense different productive activities. Taking into account practices including writing, rehearsing, and making, alongside light industry and artisanship, the project aims to develop a broad account of the what constitutes urban 'backstages'.
Open Office: Tuesday – Friday 16.00 – 18.00