The Other Tradition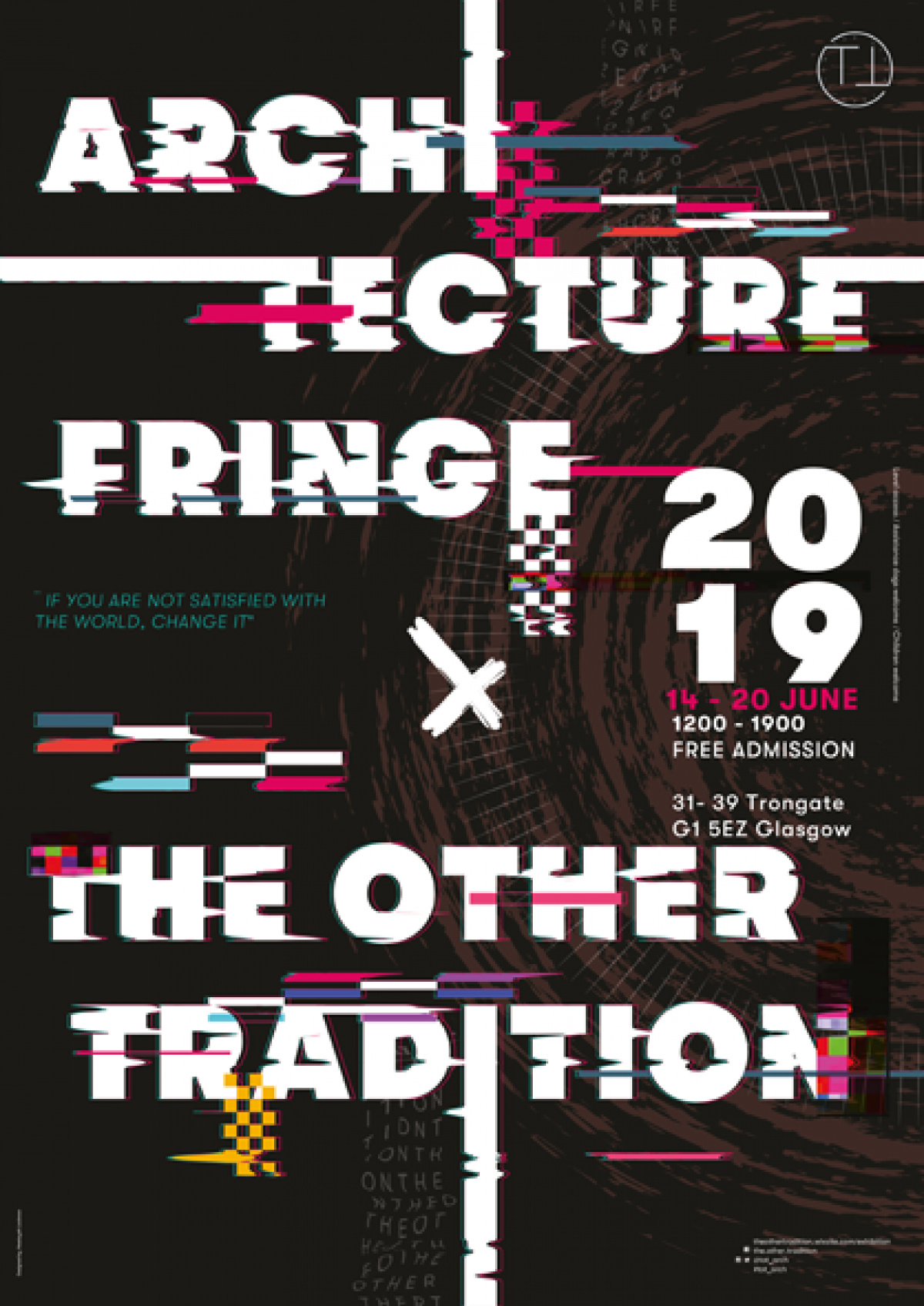 If you are not satisfied with the world as it is, change it
Natalia Malejka, John Fowler, Marta Gutowska, Jamie McCallum, Samantha Russell, Law Yik Lung, Sha Kah Joy, David Campbell, Dilyana Krushkova, Zainab Bashir, Heedayah Lockman, Jonathan Powell, Denitsa Velikova, Nicolas Hubin, Lim Yu Jie, Sharon Wong, Liew Pei Chi, Lee Wy Kean, Ryan Cole, Monika Dimitrova, Kieran McCallion, Liam Byrne, Joash Lim, Aida Sajali, Douaa Arkoub, Lara Bandoni, Nicola Wilson, Jonathan Walsh, Hilmi Dzhambazov, Janette Mpagi, Rhian Mohd-Rawi, Joshua Escanilla
Exhibition
FRI - FRI 14 - 21 June 2019 / 12 - 7pm
FREE
LAUNCH THUR 13 June 6pm TICKETS
31-39 Trongate
Glasgow G1 5EZ
Level access / Assistance dogs welcome / Children welcome
If you are not satisfied with the world as it is, change it' is what we, Year Five Architecture students at the University of Strathclyde, were told at the beginning of our final year. In our exhibition The Other Tradition we present a selection of responses to that provocation.
We have chosen to address the issues of today we find the most pressing. Basing our heterotopic visions on research grounded in existing social, cultural and political landscapes, we have aimed to ensure our proposals are realistic, whilst also remembering that this may have been our last chance to fully express our individuality in an uninhibited way.
This exhibition can be considered an amalgamation of viewpoints on the world, projected into an idealistic reality and echoing the past and present, as well as give an insight into the minds of students about to enter the professional field.