Erratic Drift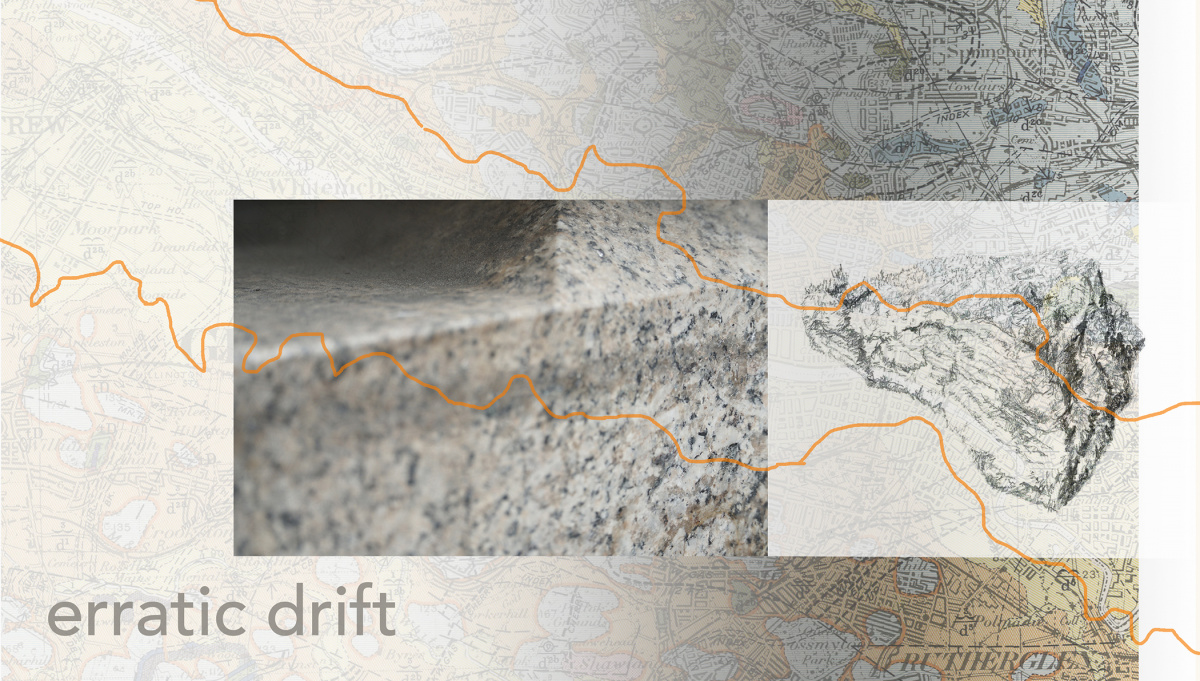 Four public performances/actions in and around Glasgow, which explore the urban fabric from a geological perspective by re-framing the Situationist 'drift' as a more-than-human activity.
Minty Donald, Nick Millar
Performance, Event
WED - SAT 12 - 15 June 2019 / 12pm - 7pm
FREE
At various public locations, Time and locations on Facebook
Glasgow
Fully accessible / Children welcome
Erratic Drift is a series of four public actions/performances in Glasgow, which aim to re-frame the city as a more-than-human environment, focussing on the relationship between the (human)built and the geological. Erratic Drift co-opts the Situationist practice of the drift (or d̩rive) to unsettle human-centric perceptions of the built environment and expand human understandings of time. How might travelling with, or as, rocks change our perspectives on the built environment? How might navigating a city according to the geological formations that underpin it, rather than the superimposed urban plan, shift our perceptions of the city's fabric and duration? Erratic Drift will be performed by artist-researchers Minty Donald and Nick Millar over four days. Performance scores for each action will be available at the Architecture Fringe hub. Minty and Nick invite you to use these scores to re-enact or imagine the actions.
#erraticdrift
https://performanceecologyheritage.wordpress.com/portfolio/minty-donald/