Paper Chains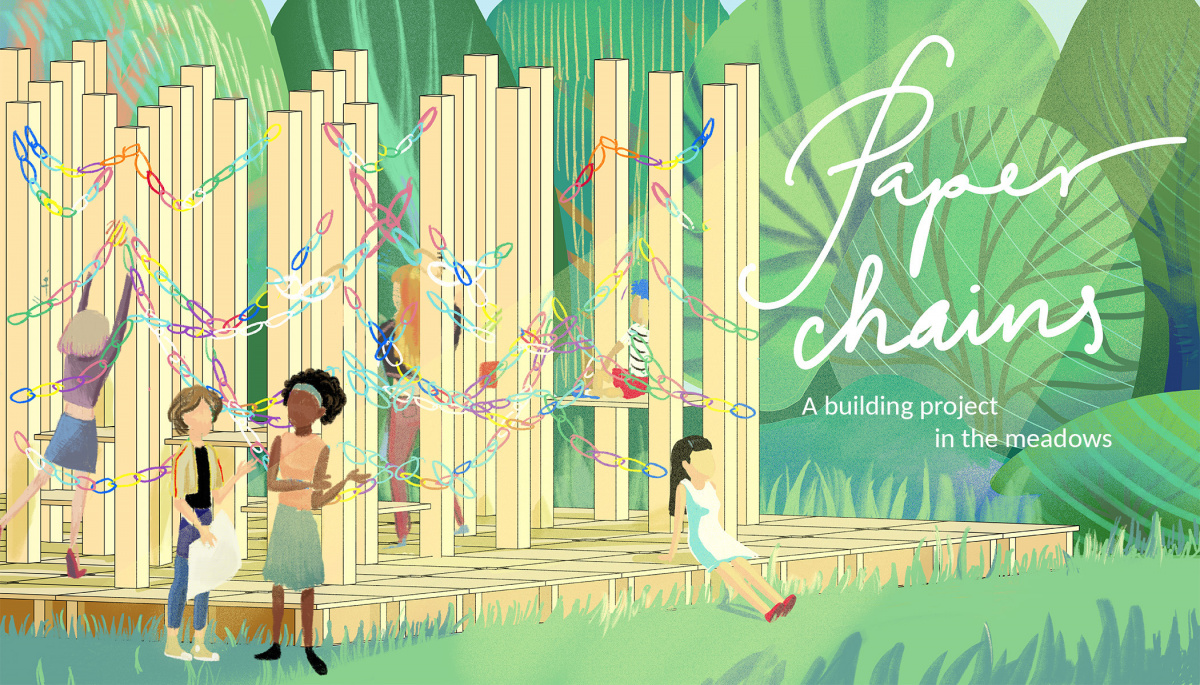 A collective pavilion building project in the meadows.
Sarah Betts, Cecile Perdu
Participation
FRI - SUN 14 - 16 June 2019 / 9am - 5pm
FREE
34 Wright's Houses
Edinburgh EH10 4HR
Fully accessible / Children welcome
In real life, building is not so hard, especially with a collective. The project aims to build a temporary pavilion out of prepared components, using paper chains to create boundaries and canopies. With the collective comprising of different people everyday, the pavilion will change form and organisation, an organic space growing process. Simply put, we are showing how space making and place making can be created with simple components. So people of all ages can join. And on the last day, join us for a picnic in the meadows in the newly build pavilion.