Publishing House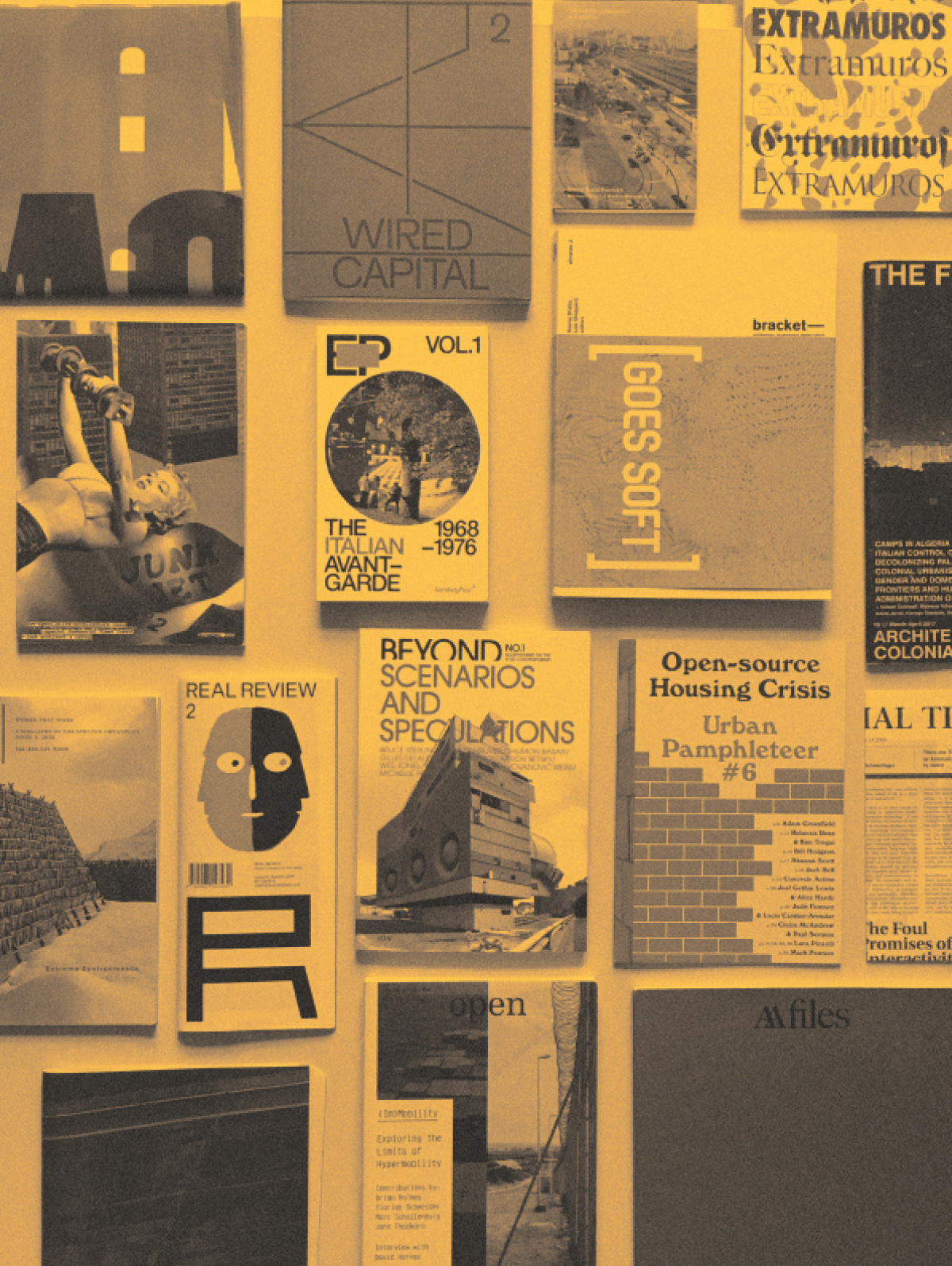 Publishing House ask where we might find the independent critical voices in Scottish Architecture — What might a vibrant community of debate and reflection look and feel like?
Architecture Fringe Core Programme
Curation & Design
Neil McGuire
01 - 23 July 2017
FREE
Civic House
26 Civic Street
Glasgow G4 9RH
Exhibition Opening Times
SAT 01 July 11am-6pm
SUN 02 July 11am-6pm
THU 06 - SAT 08 July
Daily 11am-6pm
SUN 09 July 11am-6pm
THU 13 - SAT 15 July
Daily 11am-6pm
SUN 16 July 11am-6pm
THU 20 - SAT 22 July 2017
Daily 11am-6pm
SUN 23 July 11am-3pm
An exhibition exploring independent architectural publishing activity in Scotland, as well as interesting practice from further afield.

By creating a reading room of critical writing and publishing, using examples from the past and present, and from student projects to studio output, academic initiatives to independent commercial publishing, we ask how critical discourse might be supported in Scotland.
Rediscovering half-remembered or forgotten voices, publications and manifestos, the exhibition will seek to deepen the collective memory of past architectural culture. Through reflection and discussion the exhibition will enable stock to be taken of where we are now and what we could learn or re-learn for future publishing and critique.
With contributions from GLAS, Crumble, MacMag, Arca and more.
Event: For Reference Only
Join us for the panel event where writers, architects and designers will share their stories of independent publishing and ideas for new discussions and provocations in architectural critique and debate.
TUE 18 July 2017
6.30pm - 9pm
FREE
Civic House
26 Civic Street
Glasgow G4 9RH

TICKETS