Turncoats - Greener Grass?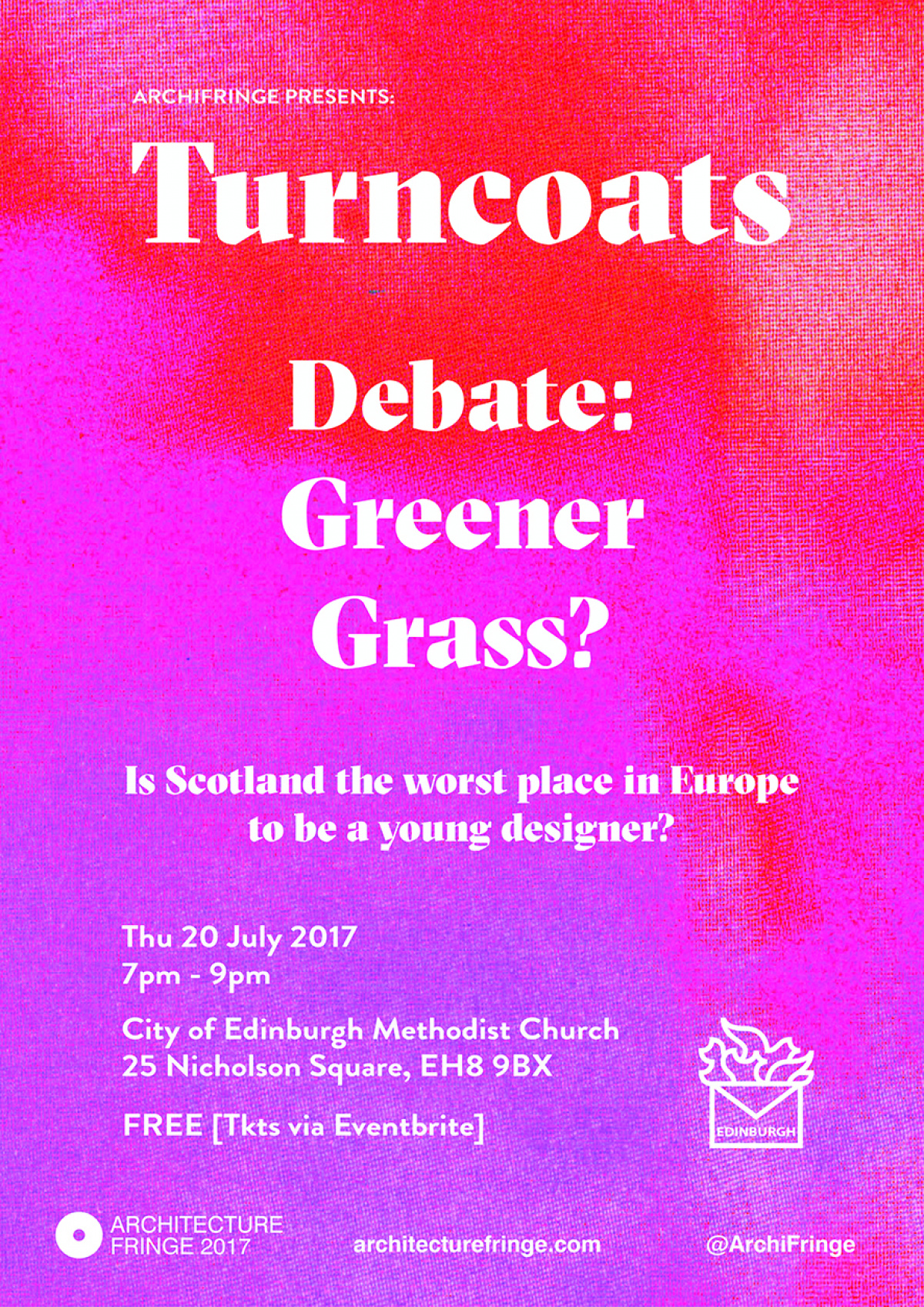 Is Scotland the worst place in Europe to be a young designer?

THU 20 July 2017
7pm - 9pm
FREE

City of Edinburgh Methodist Church
25 Nicholson Square
Edinburgh EH8 9BX
Chaired by Dr Stacey Hunter, Design Curator and Director of Local Heroes

Our speakers include -
Richard Murphy OBE - acclaimed architect and Director of Richard Murphy Architects
Karen Mabon - renowned accessories designer with her own internationally recognised independent label
Alec Farmer - founder of Glasgow-based outdoor specialists Trakke
Ruta Turcinaviciute - architectural assistant with 3D Reid

Architectural debates are rubbish. We've all been there: a panel of similar speakers with similar views taking it in turns to talk at length about their similar work - too polite, too deferential, too dull. At best they're lukewarm love-ins, critically impotent, elitist and stuffy.
#Turncoats frames things differently. Through provocative opening gambits these free debates will clothesline fundamental issues facing contemporary architecture and society with a playful and combative format designed to ferment open and critical discussion, turning conventional concensus on its head.
In Edinburgh....we'll be debating whether Scotland really is the worst place in Europe to be a young designer. Should graduates leave for greener pastures, or does Scotland have the infrastructure and opportunities to nuture and support emerging talent?
Agree? Don't Agree? Join us!