a New Chapter Unconvention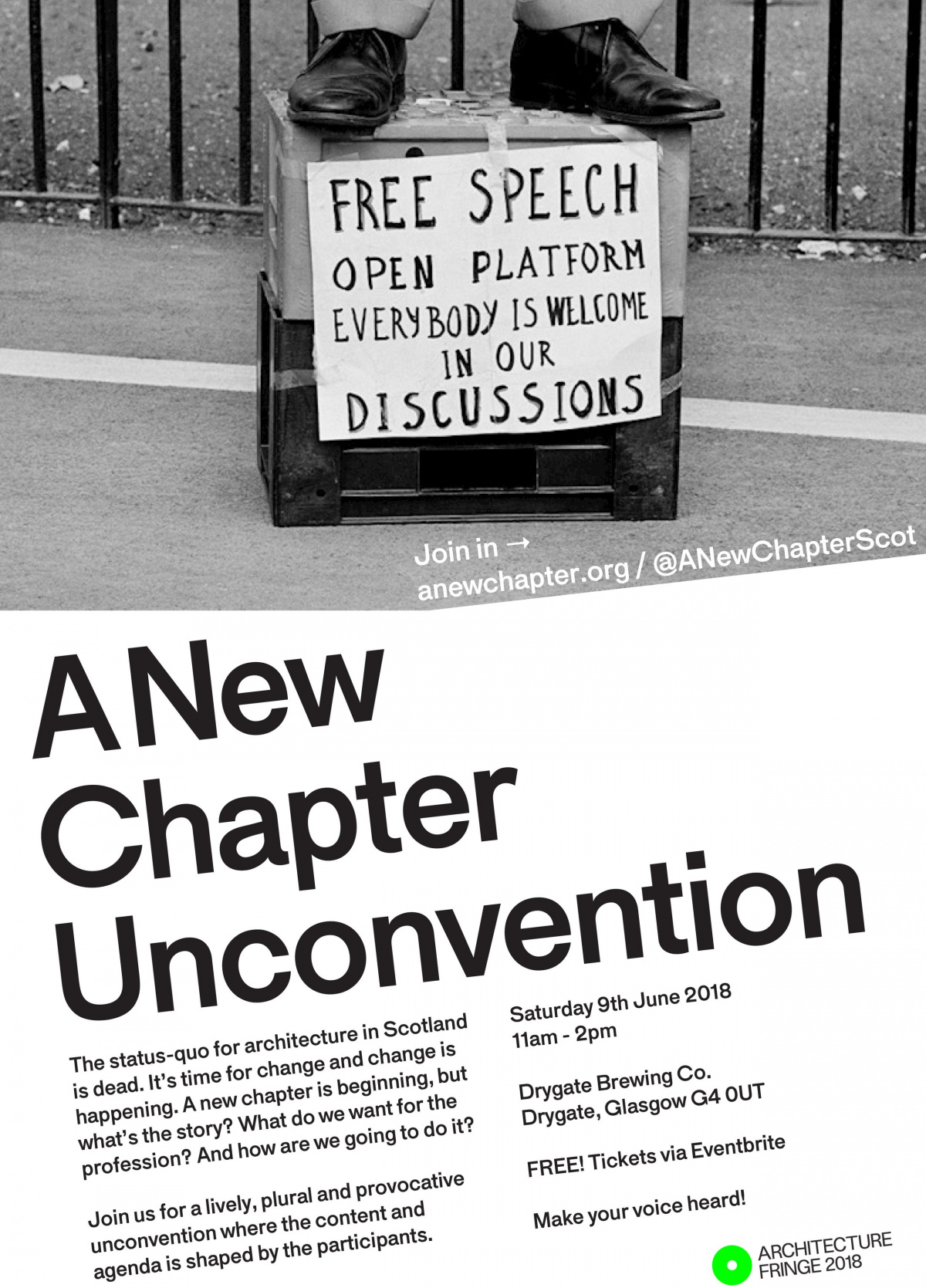 The status-quo for architecture in Scotland is dead. It's time for change and change is happening. A new chapter is beginning, but what's the story? What do we want for the profession? And how are we going to do it?
a New Chapter
Unconvention
SAT 09 June 2018
11am - 2pm
FREE
Drygate Brewing Co.
85 Drygate
Glasgow G4 0UT
Join us for a lively, plural and provocative unconvention where the content and agenda is shaped by the participants.
An opportunity for practitioners, academics, professional bodies, students and activists within the architecture community in Scotland to come together to debate the fundamental role of a professional institution at this moment in the 21st century.
Do we need a professional body? Do we need an alliance across the sector provide a stronger lobbying position for construction quality and procurement? How should we engage internationally? Or is the architecture profession dead already…?