What's It Called?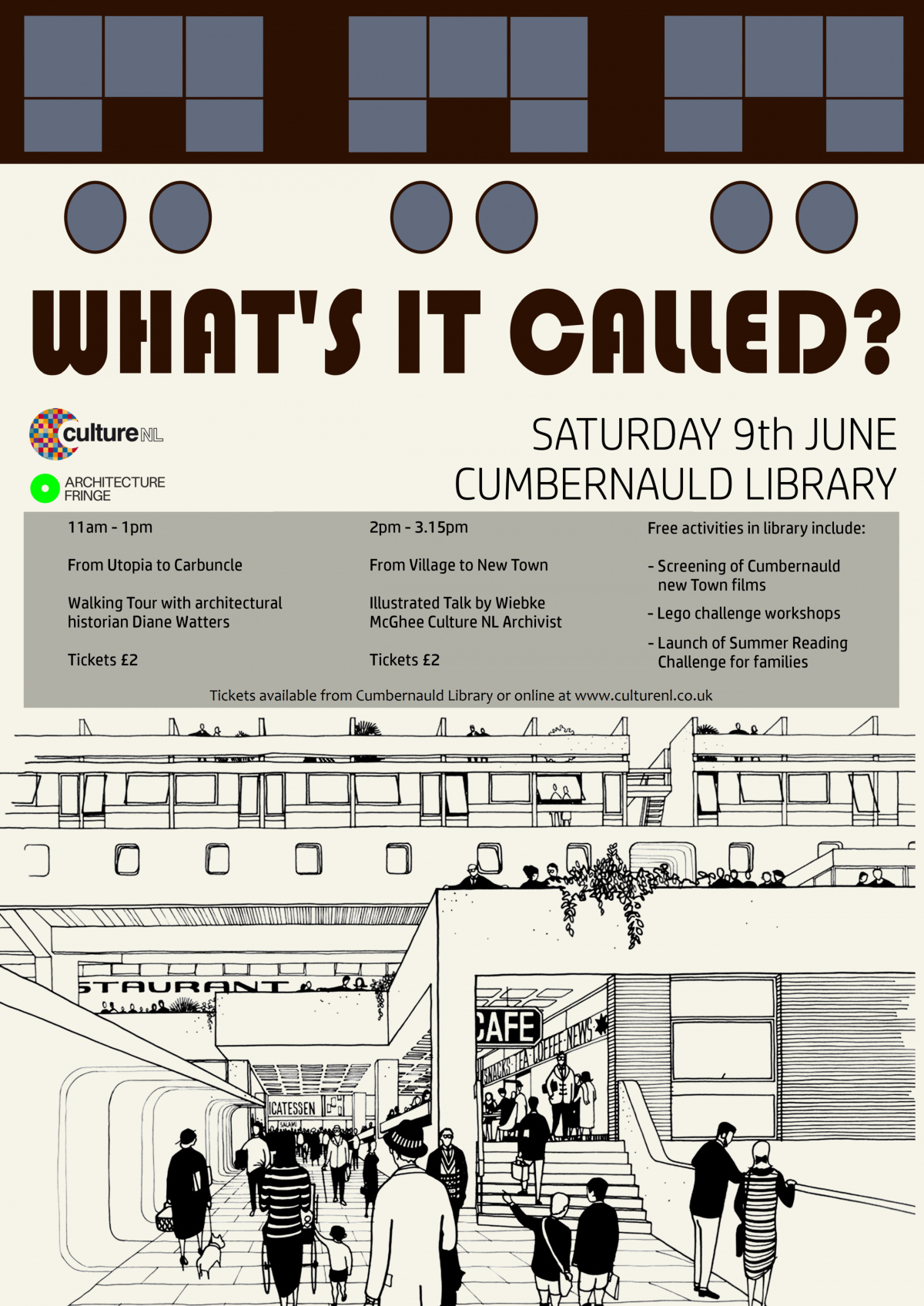 The changing character of Scottish towns and their impact in contributing to the expansion of cities
G Hunt, I Halliday, W McHhee, K Molekoa
Event
SAT 09 June 2018
10am – 4.30pm
Walking Tour
From Utopia to Carbuncle - D Watters
11am - 1pm
£2 TICKETS
Talk
From Village to New Town - W McGhee
1.45pm - 3.00pm
£2 TICKETS
Walking Tour
Tour of Penthouses Area
2pm - 4pm
FREE
Cumbernauld Central Library
8 Allander Walk
Cumbernauld G67 1EE
The project reflects on the contemporary image of the new town in the public imagination and seeks to collaborate with local people to develop solutions to current challenges.
The focus is knowledge dissemination by engaging families and interested parties. This will occur by a reflecting on the past experience and developing new solutions for the area that residents and the wider community could be inspired in becoming active agents of change. Through using architecture and design methods as the driver towards an enriched experience of the towns.
A series of walking tours that focus on earlier housing developments and the Penthouse area have been organised. There are also a series of prepared family events and a collaboration with local schools.
#Whatsitcalled?