Enlightening Candlemaker Row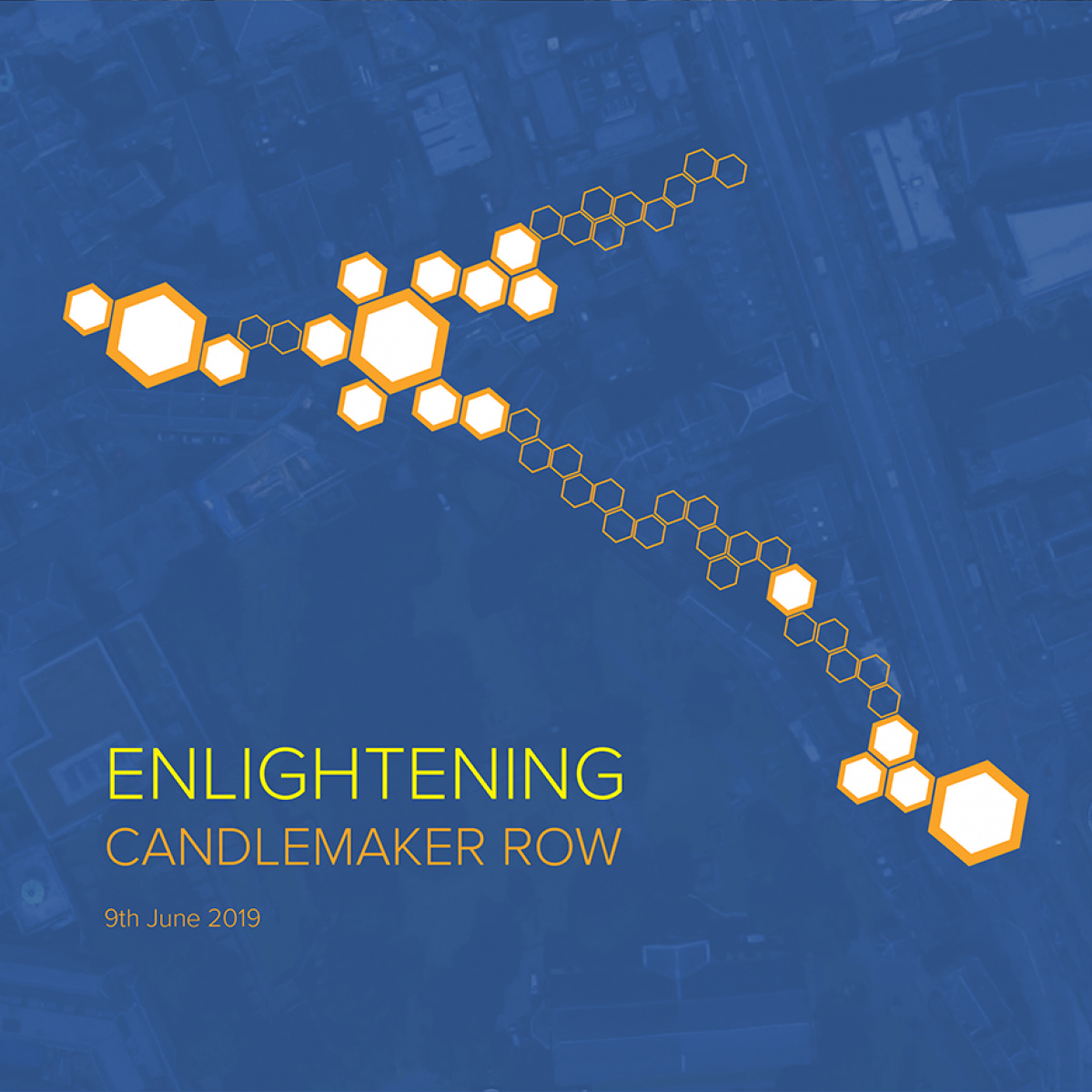 Part of the Meadows to George Street Public Consultation
Sustrans, The City of Edinburgh Council, The Open Close Collective
Installation
SUN 09 June 2019 / 10am-4pm
FREE
Candlemaker Row & Merchant Street
Edinburgh EH1 2QE
Level access / Assistance dogs welcome
Meadows to George Street: Streets for People is one of the winners of Sustrans Scotland's 2017 Community Links PLUS competition, now known as Places for Everyone. Places for Everyone is an opportunity to conceptualise, design and deliver exemplary and inspirational walking, cycling and placemaking projects in Scotland.
Our vision is to transform cycling, walking, public spaces and accessibility for all on some of Edinburgh's busiest and most iconic streets.
Our design proposals include new segregated cycleways, wider pavements, and pedestrian priority areas. We propose to close some streets to some types of traffic. We also want to plant new trees and create new public seating areas.
As part of our consultation we wanted to invite people to enjoy a street usually dominated by vehicles, to have time to pause, look up and enjoy the architecture and see the street in a new way.
Join us as we pedestrianise one of Edinburgh most historic streets for a FREE family fun day of buskers, circus performers and incredible art installations on Sunday 9 June, 10am – 4pm.
Street art specialists Open Close will create a huge installation with natural turf covering much of the street road surface. They invite you to claim the space as your own and imagine what Candlemaker Row would be like if it was pedestrianised. How would you use it?
Chris Rutterford is one of Scotland's leading mural artists and he will be displaying several pieces from his portfolio which largely focus on crowd scenes from iconic Scottish moments. He will also be painting live during the event.
There will be roaming circus performers from Think Circus who will be delivering ad-hoc workshops for any budding acrobats, clowns or jugglers who want to get involved!
A programme of six busking musicians will be playing throughout the day alongside the Bubble Whisperer to help bring the street to life.
We invite you to come and participate in this fantastic FREE event and a rare opportunity to see Candlemaker Row pedestrianised! There is no particular schedule for the day and no matter what time of the day you arrive you will be able to enjoy all of our outlined activities.