Closing Lecture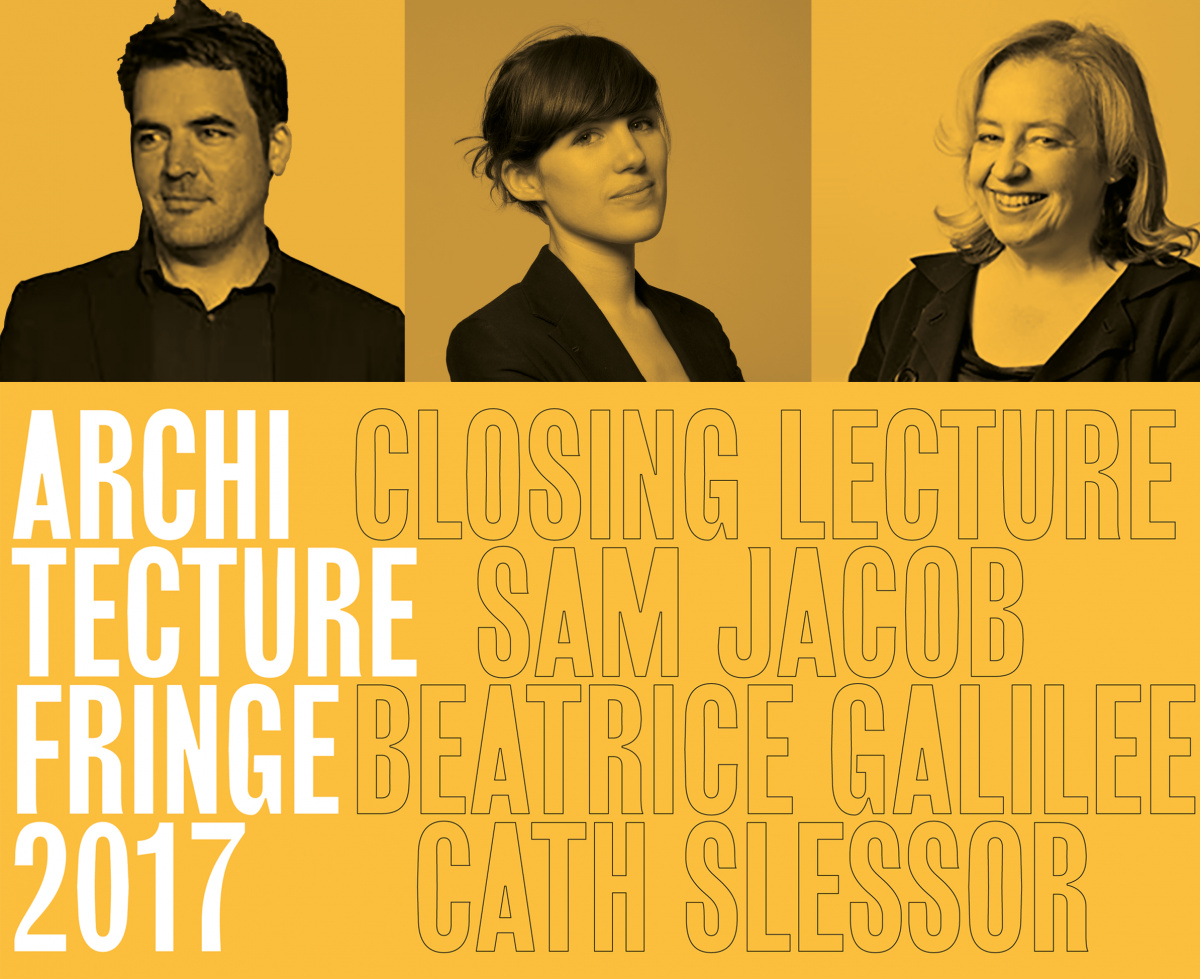 Sam Jacob, Beatrice Galilee and Cath Slessor explore and discuss the infrastructural state of architecture in a world context.

Creator. Curator. Critic.

Architecture Fringe Core Programme

Producer
Andy Summers

Supported by
University of Edinburgh
and British Council Scotland

SUN 23 July 2017
5pm - 7pm

Main Auditorium
National Museum of Scotland
Chambers Street
Edinburgh EH1 1JF

TICKETS £10 / £5 student, conc

Please arrive at the Lothian Street entrance

Architecture occurs within a multiplicity of varying contexts, arrangements and expressions. It can be deployed for the greater good and harnessed for singular enrichment. It can be activated to induce joy and utilised to encourage fear. It can be programmed to provide the infrastructural genesis of further activity and applied as final conclusive decoration.
Sam Jacob - Sam is principal of Sam Jacob Studio for architecture and design. His work spans scales and disciplines ranging from master planning and urban design through to architecture, design and art projects. He was a founding director of FAT Architecture where he was involved in many internationally acclaimed projects. He is also contributing editor for Icon magazine and columnist for both Art Review and Dezeen. He is Professor of Architecture at the University of Illinois at Chicago, visiting Professor at Yale School of Architecture and Director of Night School at the Architectural Association.
Beatrice Galilee - Beatrice is Associate Curator of Architecture & Design at the Metropolitan Museum of Art in New York City. Previously she was Chief Curator of the 2013 Lisbon Architecture Triennale. She was co-curator at the 2011 Gwangju Design Biennale, 2009 Shenzhen Hong Kong Bi City Biennale of Architecture and Urbanism and curator of the experimental performance design projects Hacked and Afrofuture at Milan Design Week. From 2006-2009 Beatrice was Architecture Editor for Icon Magazine, one of Europe's leading publications in architecture and design. In 2008 she won the IBP Architectural Journalist of the Year Award.
Catherine Slessor MBE - Cath is a leading journalist and critic who has written about architecture for over thirty years. Cath was Editor of the Architectural Review from 2010 until 2015, and previously Deputy Editor. She was Technical Editor at the Architects Journal 1987-1992. Cath continues to write on a freelance basis for publications such as Dezeen, ArchDaily and the Architectural Review. She has recently completed an MA in Architectural History at the Bartlett School of Architecture, University College London.

@_samjacob

@_beatrice

@cath_slessor

Join us! \o/