Mobile Translations in Place
10 June
Online
Discussion
Event
Performance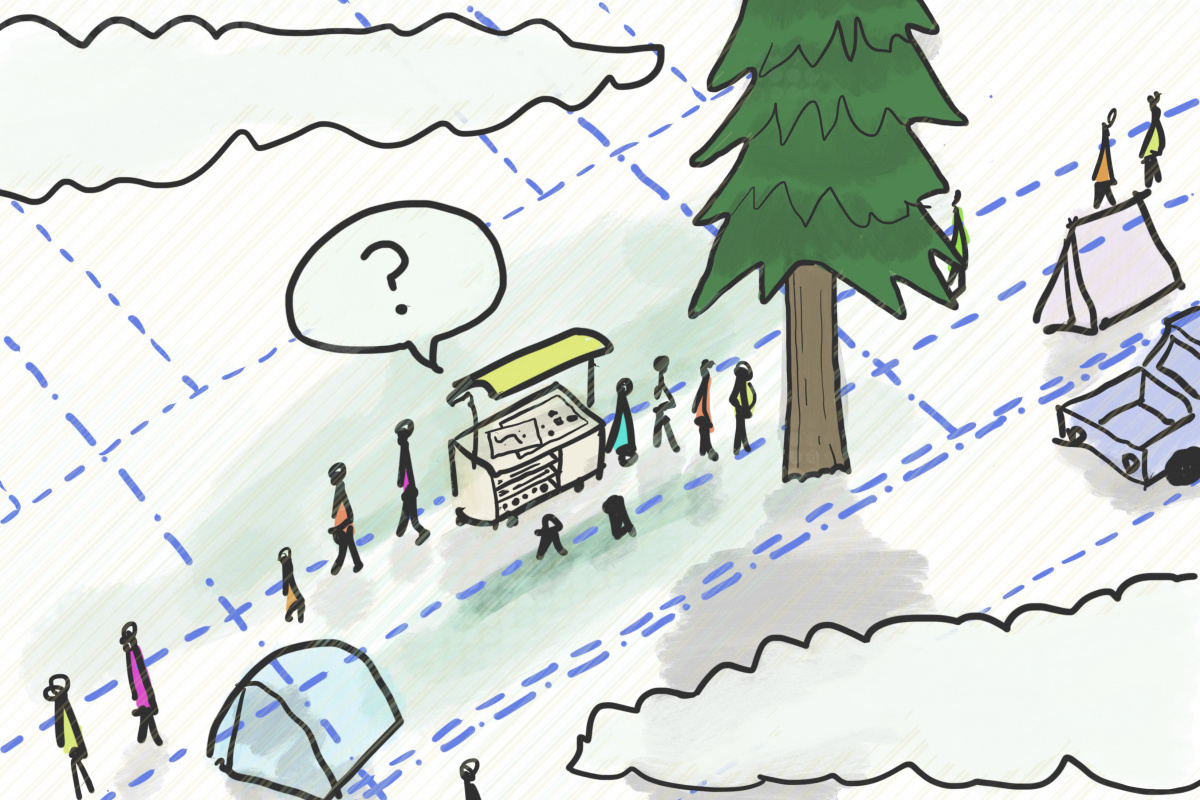 Event Summary
An "architecture cart" travels Eugene, Oregon and hosts conversations about agency and place-making in the community.
Book here
Time
11am-4pm PST
Date(s)
10 June
Location
Kesey Square, Eugene, OR 97401
View on Google Maps
Additional Location Info
The event will begin at this location each day, however the event will be mobile. Route and additional locations available during the event via Zoom.
Supporters
– Marinbow
Organiser
Marinbow
Social
Eugene, Oregon, like many cities across the US, faces an affordability crisis in the housing market, a mental health crisis in its population, and a haphazard response to the climate crisis. Confusion and misunderstanding displace communication between those with reliable shelter and those without, leaving our public places feeling just as disconnected and stratified as the institutions that frame them. The politics of our built environment - around issues like energy, materials, and policy - seem increasingly hostile to public engagement. How can architecture bridge the gap? The rolling "architecture cart" will set out to conduct interviews and listening sessions across the city, to learn how our public places could form our shared future.
Interviews and discussions will be conducted in-person and remotely via Zoom. Participants are welcome to join and listen throughout the duration. A written and documentary summary will be made available following the event.