Ground-Truth Station
06 Jun—16 June (5 dates)
Greater Glasgow & Clyde
Event
Exhibition
Installation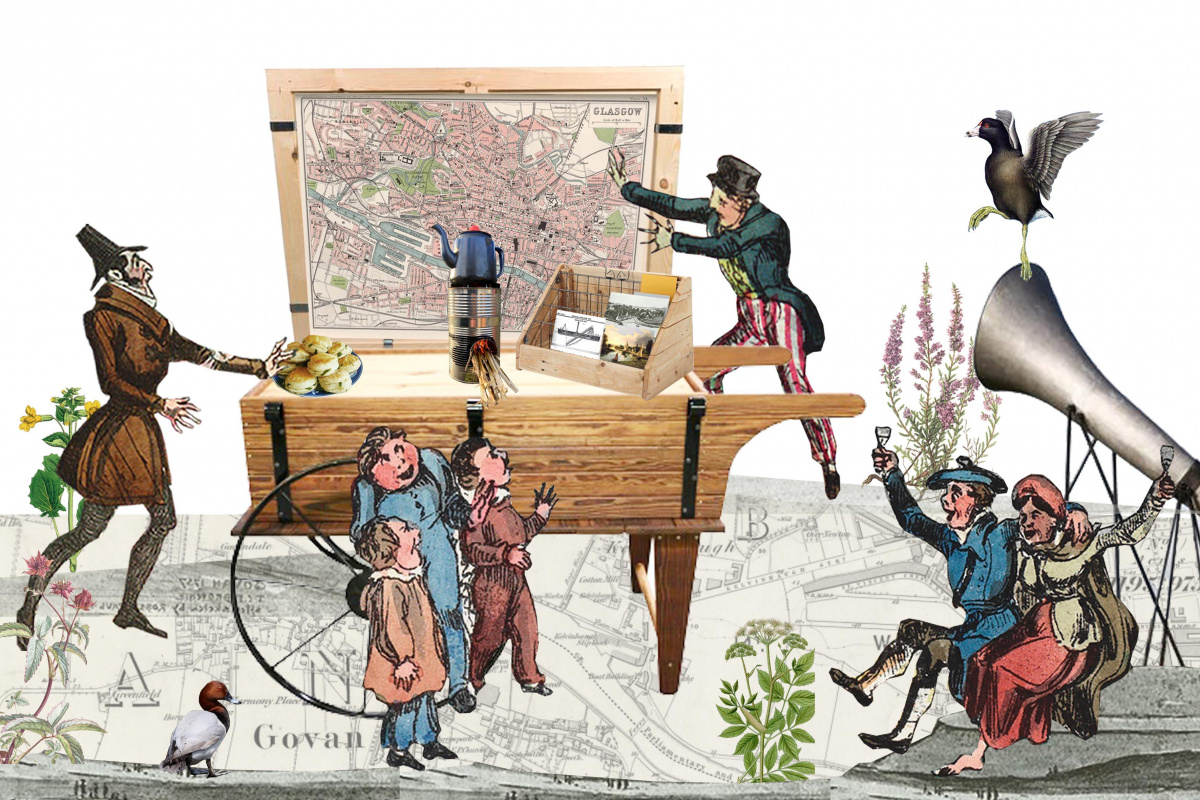 Event Summary
Situating itself in multiple locations around Glasgow, the Ground-Truth Station is a mobile archive which grows by the experience and knowledge of its participants.
Time
2pm - 8pm BST
Date(s)
06 Jun—16 June
Organiser
Dilara Kuran, Mate Gehberger
Ground-Truth Station
by
Dilara Kuran and Mate Gehberger
Taking place in multiple locations around Glasgow, the event will unfold through a self-built mobile table which will serve as a gathering station accommodating interrelated activities. Inspired by the practices of ground-truthers and psycho-geographers generating alternative descriptions of their landscapes through direct and subjective experience, the event will ultimately be a vehicle to collectively relearn Glasgow through an exchange of personal knowledge which will be documented.
The structure will contain a pop-up map of wider Glasgow on which you can pin areas that you have visited regularly or discovered over the lockdown while tasting food and drinks prepared from ingredients foraged in the city. As a conversation starter, we will provide a selection of postcards embedded with foraged knowledge, be it the location map of a specific ingredient, an unusual historic finding or neglected stories of the post-industrial landscape. Empty postcards will also be made available to be filled up by you.
Interviews made with invited guests and a collection of sounds from each stop, alongside stories that you would want to share with us will be compiled into a soundscape to be broadcasted through a radio show at the end of the Architecture Fringe.
Find us!
6th June - Polmadie Plots (entrance through Polmadie Road), Polmadie
10th June - Graving Docks, Govan
13th June - River Kelvin (see Instagram for exact location)
16th June - Garnethill Park
PS: Bring your own cup if you can.