Architecture Fringe 2021
Programme
Architecture Fringe 2021 Volunteers
Architecture Fringe wouldn't take place without the amazing volunteers who help make it happen. Now that our programme is launched we'll be doing call-outs in the coming weeks for volunteers for Fringe 2021. Keep an eye on the Architecture Fringe social media channels if you're interested in getting involved.
Get in Touch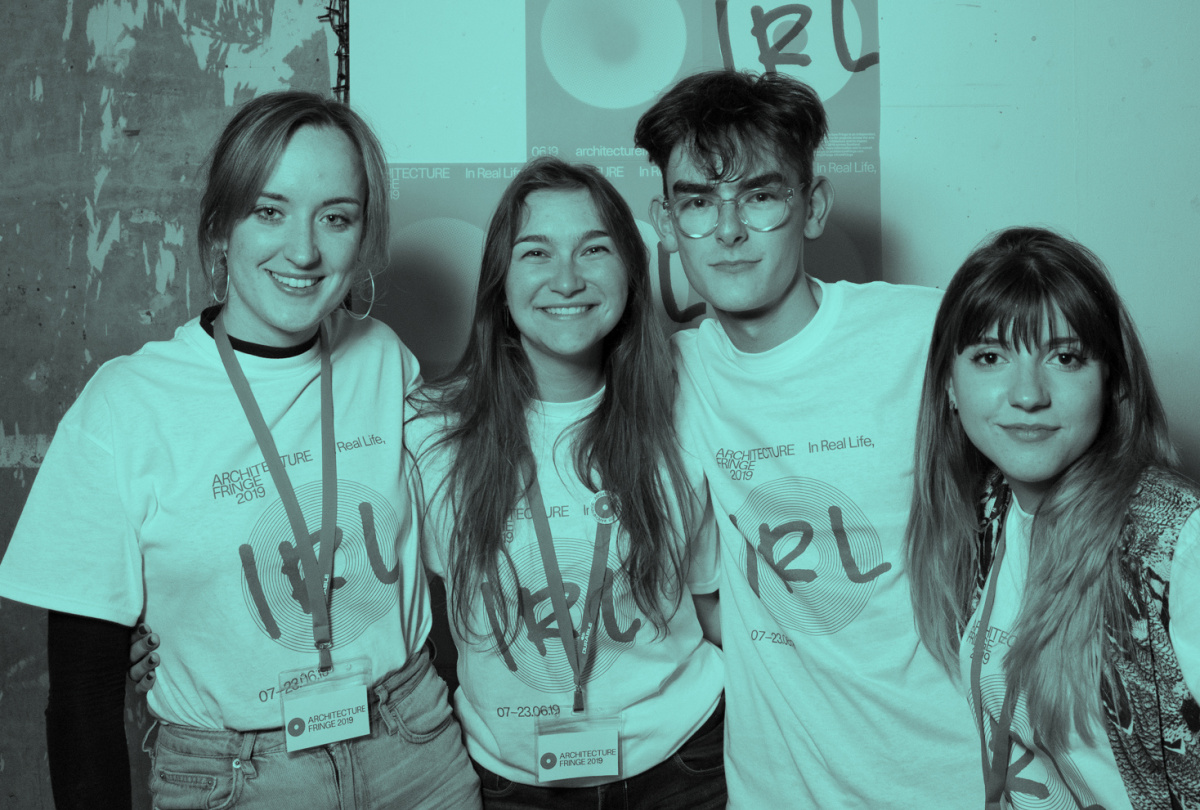 Our Supporters
Funded by

Supported by


Our Patreon Supporters
AKIKO KOBAYASHI, ANDREW MARSHALL, ANDY SUMMERS, ANN NISBET STUDIO, ANNA GORMEZANO MARKS, BRENNAN AND WILSON ARCHITECTS, CHRIS DOBSON, CHRIS STEWART, CHRISTINA GAIGER, DRESS FOR THE WEATHER, EUAN LEITCH, EWAN IMRIE, FELICITY PARSONS, FIONA MCLACHLAN, GILLIAN EASSON, HELEN LUCAS ARCHITECTS, JAKE WOODS, JUDE BARBER, KAREN ANDERSON, KERI MONAGHAN, KIERAN GAFFNEY, LAURA HARTY, LEE IVETT, MICHAEL DAVIDSON, MOXON ARCHITECTS, NEIL DARGIE, NEIL MCGUIRE, NICK WALKER, OLIVER CHAPMAN ARCHITECTS, PAUL STALLAN, PETER RANSON, ROGER EMMERSON, ROSALIE MENON, ROY SHEARER, SUSANNA BEAUMONT, TAMSIN CUNNINGHAM, VAS PIYASENA, VASILIS TSAKONITIS, ZONE ARCHITECTS — Thankyou!