Homelands - (Un)Learning from Indigenous Worldviews
05 June
Core Programme
Online
Discussion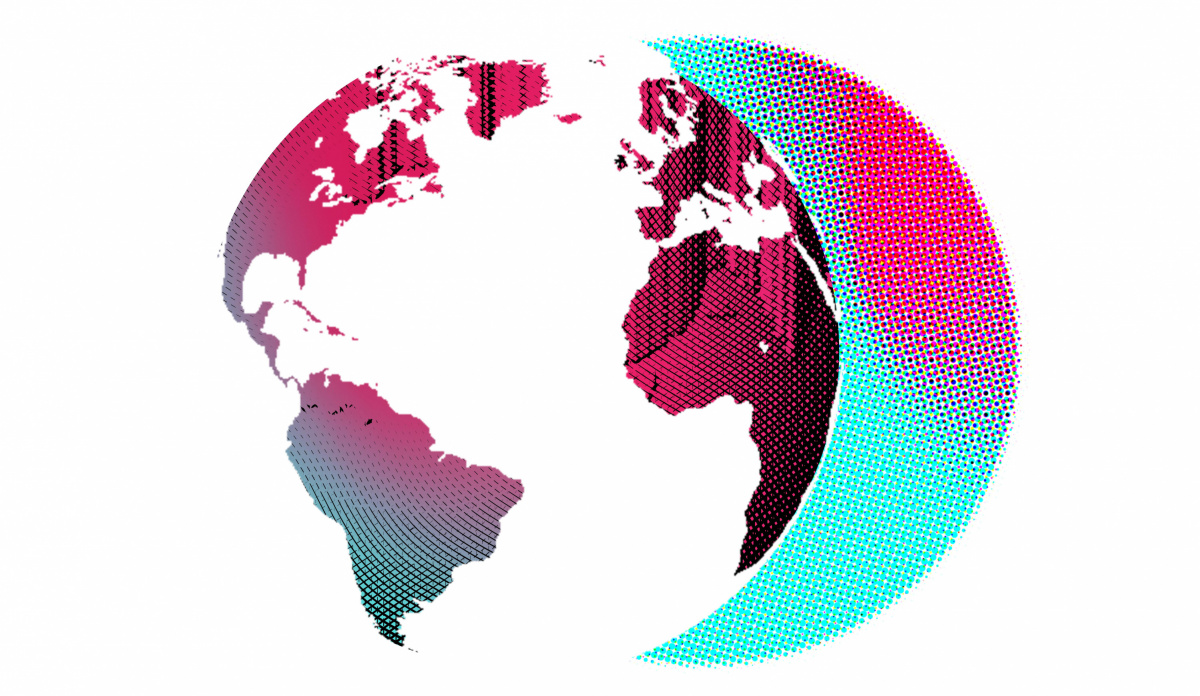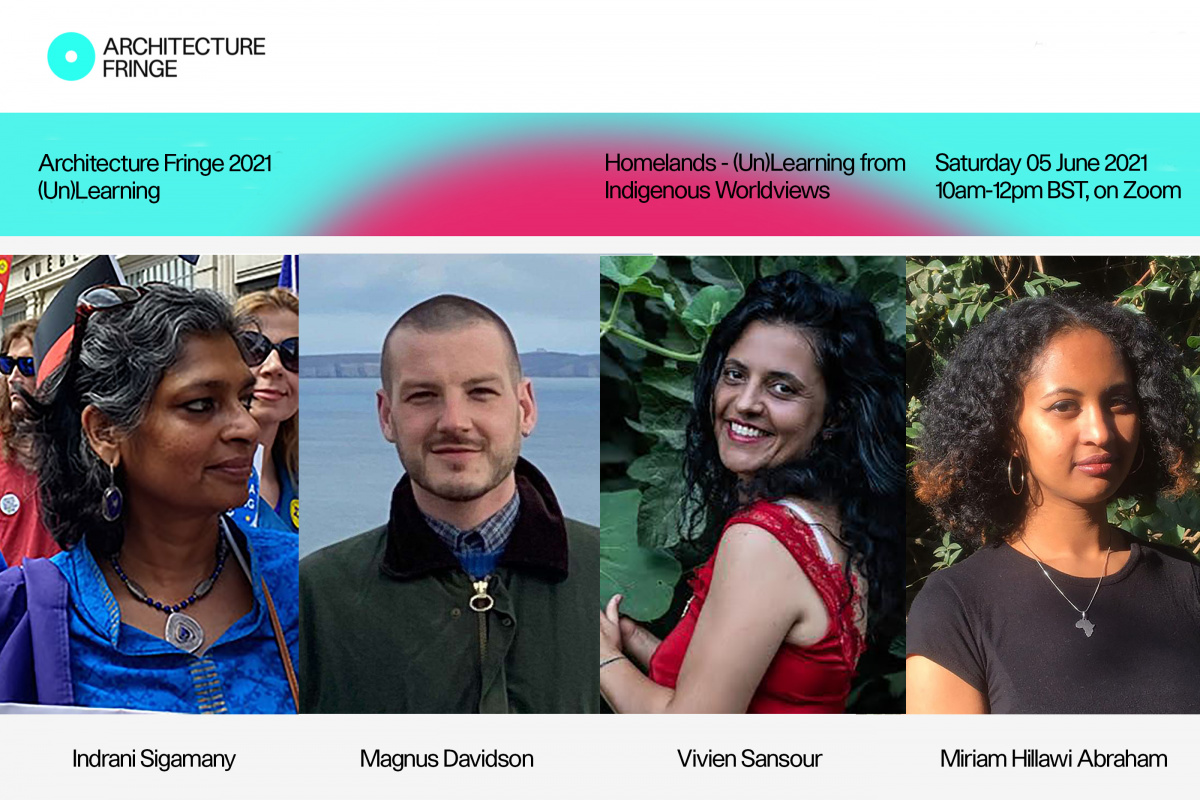 Event Summary
Exploring ecological principles of interconnectedness between people, the land, and non-human life.
Book here
Time
10am-12pm BST
Date(s)
05 June
Organiser
Architecture Fringe
Homelands - (Un)Learning from Indigenous Worldviews
With
Indrani Sigamany, Magnus Davidson, Vivien Sansour
Chaired by Miriam Hillawi Abraham
For millennia indigenous worldviews have nurtured symbiotic relationships between people, the land, and earth's non-human life. Since the commencement of European expansion in the 15th Century, Western colonial approaches to land have been disastrous for the world's ecosystems.

By (un)learning from indigenous land stewardship - in this case in Scotland, India and Palestine - this event will explore ecological principles of interconnectedness and how we might develop holistic strategies for land use and care in the 21st Century.

Contributors:

Indrani Sigamany
Indrani Sigamany, is a researcher and senior international development consultant working with social justice, gender, and human rights based in Oxford, England. Indrani's research explores legal responses to the displacement of mobile indigenous peoples from their ancestral lands in India. Indrani has a PhD from the Centre for Applied Human Rights, York Law School, University of York in England.
Amongst others Indrani has authored the following chapters and articles:
Development-induced Displacement and Resettlement
Land rights and Neoliberalism: An Irreconcilable Conflict for Indigenous Peoples in India?
A Critical Analysis of the Forest Rights Act 2006 of India and International Legal Mechanisms for Indigenous Land Rights
Char Dwellers' Right to Development in Bangladesh
Magnus Davidson
Magnus Davidson is a research associate with the University of the Highlands and Island's Environmental Research Institute, based in Thurso, Scotland. A native of the Highlands, Magnus' work focuses on setting out a new vision for 21st Century rural Scotland, which works for both people and nature, and reverses centuries of depopulation and ecological degradation.
Adopting an eclectic research portfolio across energy, climate, land use, development and conservation, he pulls together a range of often-conflicting views into a holistic vision for the Highlands and Islands, which is rooted in the unique social and cultural traditions of the region.
Magnus has also been involved with establishing a youth climate change charity in Scotland and sits on the boards of local organisations involved in community development and heritage. He also teaches across the university curriculum on climate, energy, geography and sustainability modules.

Vivien Sansour
Vivien Sansour is the founder of the Palestine Heirloom Seed Library. Trained in the field of Anthropology, Vivien worked with farmers worldwide on issues relating to agriculture and independence where she wrote about and photographed rural life and practice. She is working on bringing back threatened varieties 'back to the dinner table so we can eat our history to become part of our living culture rather than a relic of the past'.

A public speaker, Vivien has presented her work as an artist, independent scholar, and conservationist in several venues locally and globally including The Chicago Architecture Biennale, Victoria and Albert Museum, and The Venice Art Biennale. Vivien has worked with renowned chef Anthony Bourdain as a field producer for his Emmy award winning show, Anthony Bourdain: Parts Unknown. Vivien has been a contributing writer for several publications including The Forward Magazine where she is a food columnist.

She is a 2020-21 Religion, Conflict, and Peace Initiative Fellow at Harvard University where she is working on an autobiographical book documenting her work on seeds in Palestine and around the world.
Miriam Hillawi Abraham
Miriam Hillawi Abraham is a multi-disciplinary designer from Addis Ababa, Ethiopia. She holds an MFA in Interaction Design from the California College of the Arts and has received a BArch in Architecture from the Glasgow School of Art, as well as Part I of The Royal Institute of British Architects License. She is currently working as the Game-code Instructor at Bay Area Video Coalition where she infuses social justice and futurism into her curriculum. Her work has been featured in the Funambulist magazine and exhibitions across San Francisco including Institute for the Future, California Academy of Sciences and Hubbell Street Galleries. She is a fellow of Gray Area's Zachary Watson Education Fund and a Graham Foundation grantee.

She is currently employed as the Game-code design Instructor at Bay Area Video Coalition where she incorporates social justice and futurism into her curriculum. Her work has been shown in exhibitions across San Francisco at Institute for the Future, California Academy of Sciences, Hubbell Street Galleries as well as being featured in The Funambulist magazine.