Inhabiting Infrastructure
09 Jun—12 June (4 dates)
Greater Glasgow & Clyde
Exhibition
Publication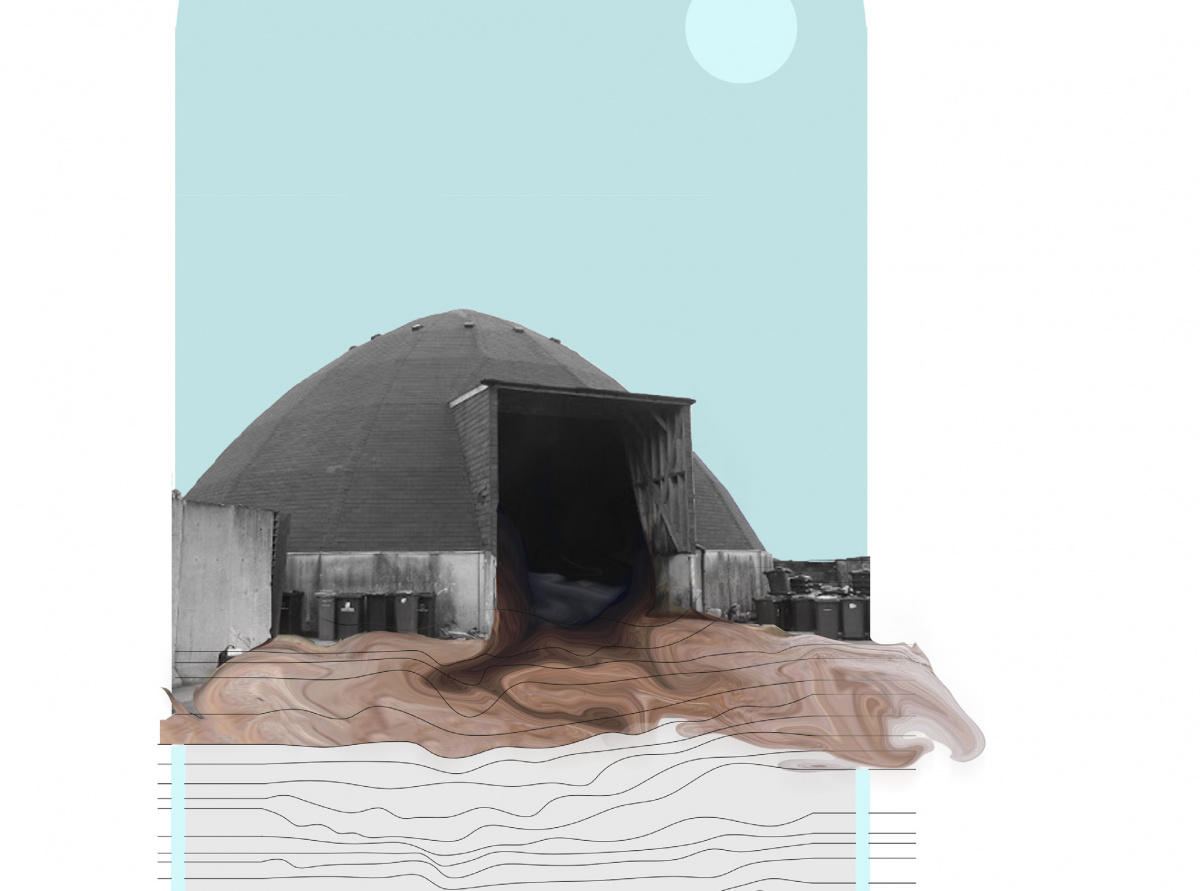 Event Summary
Exhibition and research publication presenting a variety of modes and strategies for the inhabitation of infrastructure developed by students and staff from the Interior Design department at Glasgow School of Art.
Book here
Time
10am -4pm BST
Date(s)
09 Jun—12 June
Location
New Glasgow Society (West) 1307 Argyle Street Glasgow
View on Google Maps
Organiser
Interior Design Dept, Glasgow School of Art
Social
Inhabiting Infrastructure
by
Interior Design Dept, The Glasgow School of Art

***PLEASE NOTE REVISED DATES OF EXHIBITION DUE TO DELAY IN EASING OF LOCKDOWN***

Infrastructure is all around us, embedded in the ground, the buildings and even the air. A dense stratification of process, systems and mechanisms fundamental to everyday life, yet largely un-seen and overlooked. In the modern developed world, the essential condition of infrastructure means that it is paradoxically only revealed when its mechanisms cease to function normally.
Our modern lived experience is co-constituted with infrastructure. It used to colonise the world and shape the world to our demands, yet infrastructure shapes us through doing so; infrastructure conditions us. Yet spaces of infrastructure are not designed for inhabitation by the human, we are alienated from them. These nonhuman spaces and structures constitute our modern human condition, but we are placed apart from them, through circumstances that include scale, distance and codification.
The Inhabiting Infrastructure exhibition will investigate a range of existing infrastructural artefacts and conditions, and propose strategies of inhabitation for these more-than-human environments. These speculative proposals and experiments with be sited within an expanded discourse of decoloniality and anthropocentrism, framing the various modes of inhabitation to expound a critical discourse of un-learning and contribute to contemporary discussions of climate crisis, the Anthropocene and other concealed conditions that structure modern society. The research project will draw attention to the un-seen spaces of infrastructure that exist in the everyday around us, and award these artefacts of Glasgow with an urgent significance.
Entry is free for all and advance booking is not required, but please register on the Eventbrite page to help us to keep track of numbers
Image Credit: Marilia Yiallourou 2018