A Creative Corner at Albert Cross
13 June
Greater Glasgow & Clyde
Workshop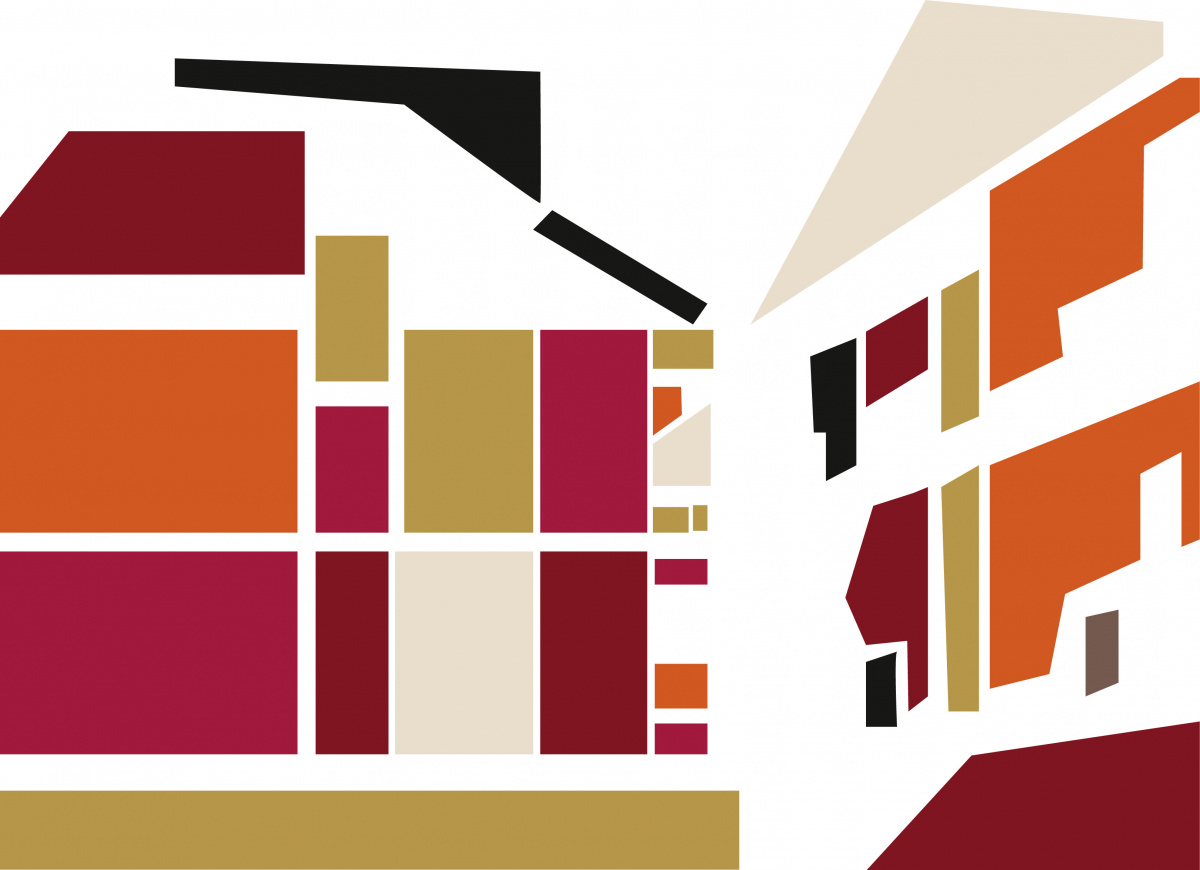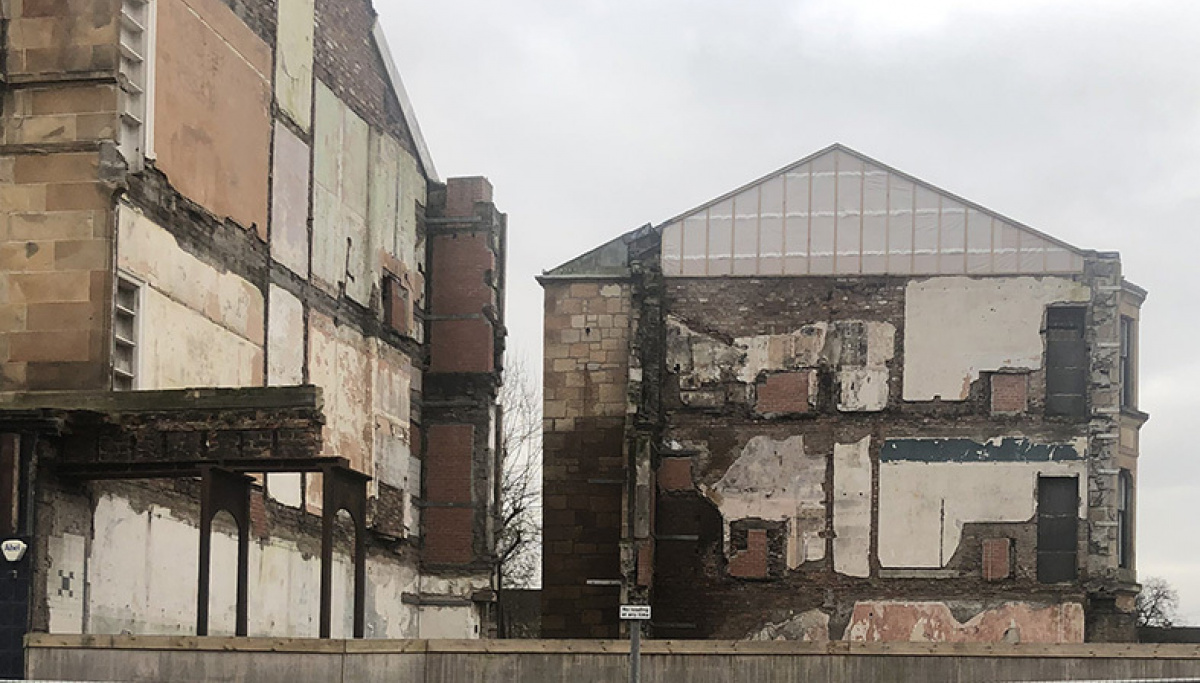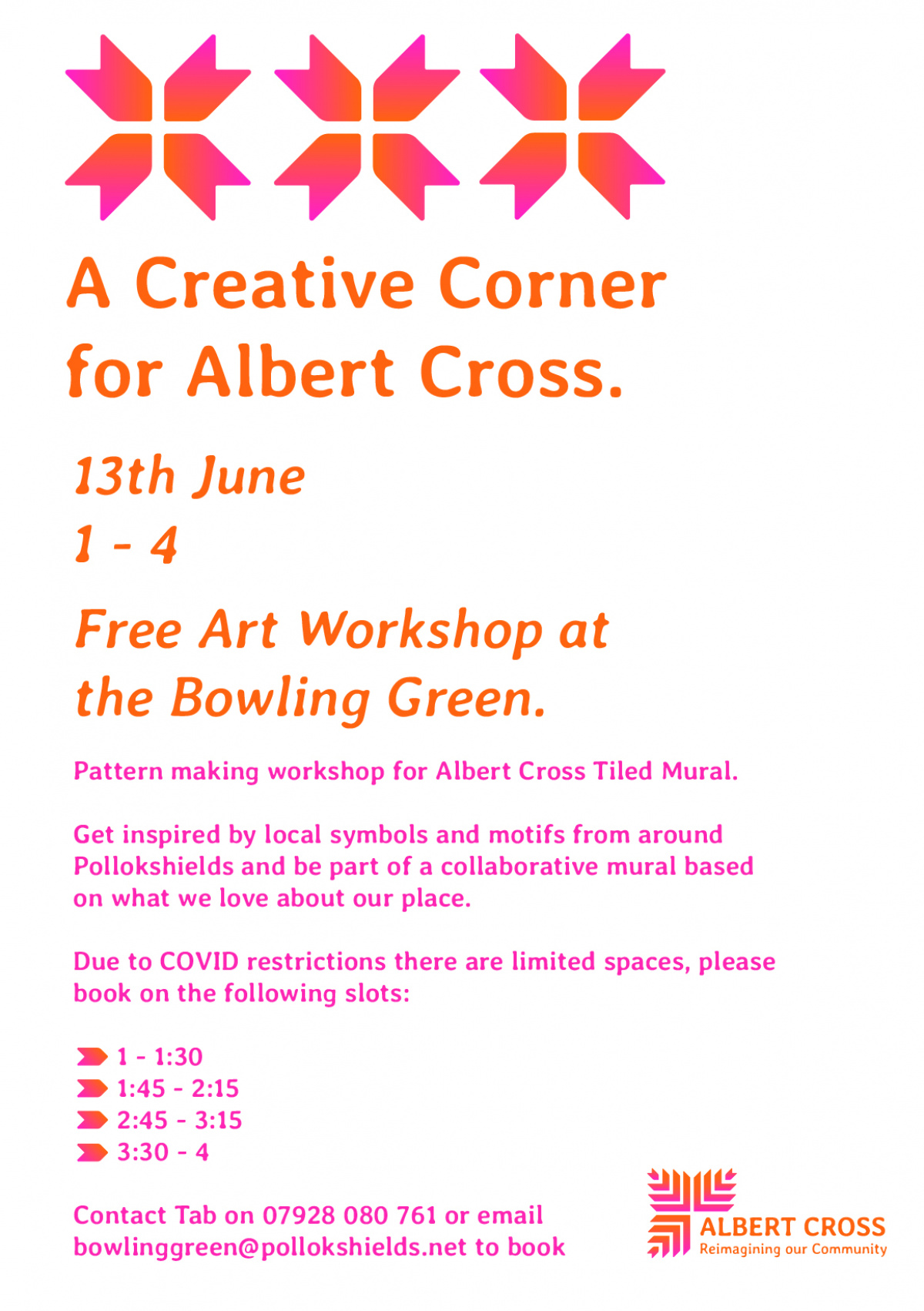 Event Summary
Join in a creative afternoon of tile making and design exploring the local identity of Pollokshields and contributing to a large-scale temporary artwork enlivening the corner of Albert Drive and Kenmure Street.
Time
1pm - 4pm BST
Date(s)
13 June
Additional Location Info
On-street Activity
Organiser
Hannah Brackston
A Creative Corner at Albert Cross
by
Hannah Brackston
After several recent fires that rocked the East Pollokshields community Pollokshields Community Council have commissioned a temporary art installation for the corner of Albert Drive and Kenmure Street aiming to raise the aspirations of the local community and encourage local conversations about its past, present and future.
A Creative Corner for Albert Cross.
Free Art Workshop at the Bowling Green. Pattern making workshop for Albert Cross Tiled Mural. Get inspired by local symbols and motifs from around Pollokshields and be part of a collaborative mural based on what we love about our place.
Due to COVID restrictions there are limited spaces, please book on the following slots:
1pm - 1:30pm
1:45pm - 2:15pm
2:45pm - 3:15pm
3:30pm - 4pm
Contact Tab on 07928 080 761 or
email bowlinggreen@pollokshields.net to book