Musty Shed Screenings
06 June, 17 June, 18 June
Greater Glasgow & Clyde
Exhibition
Film Screening
Workshop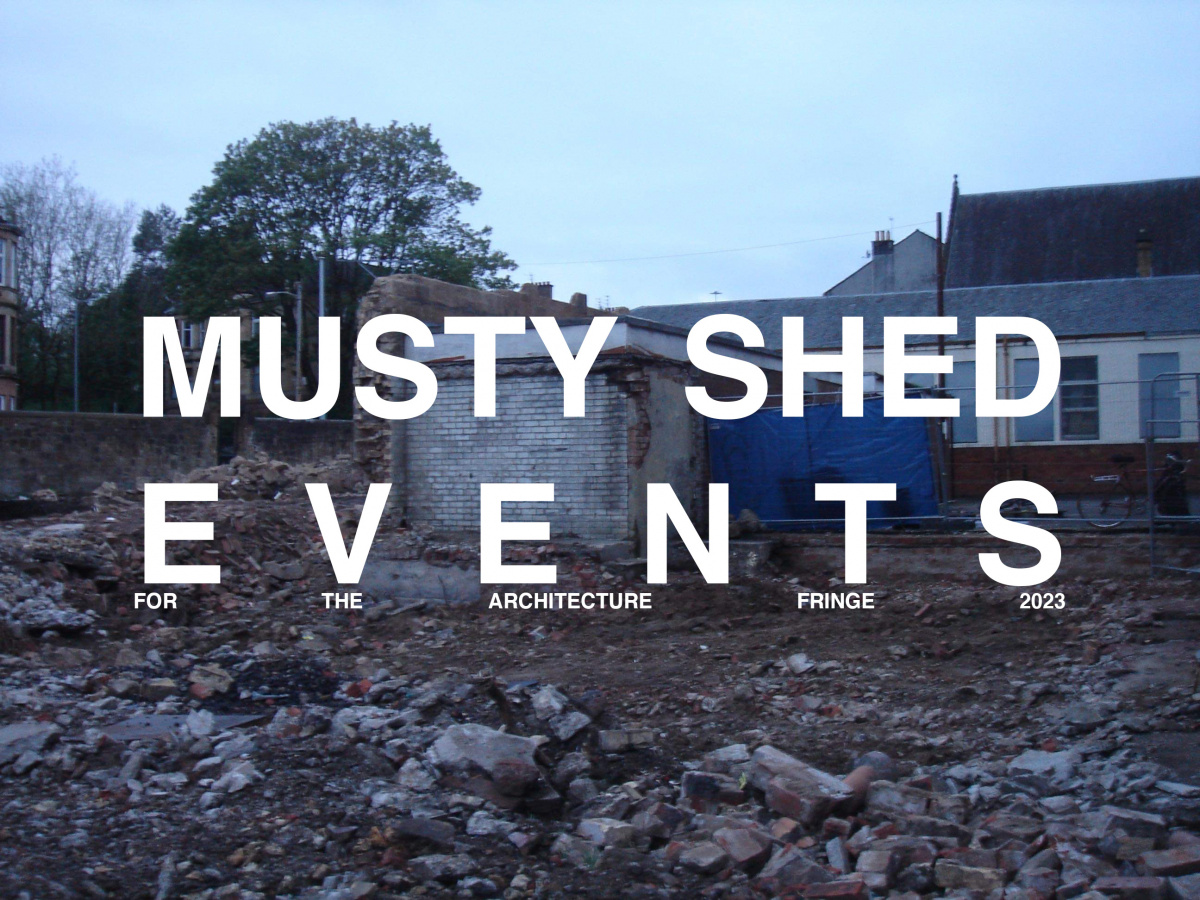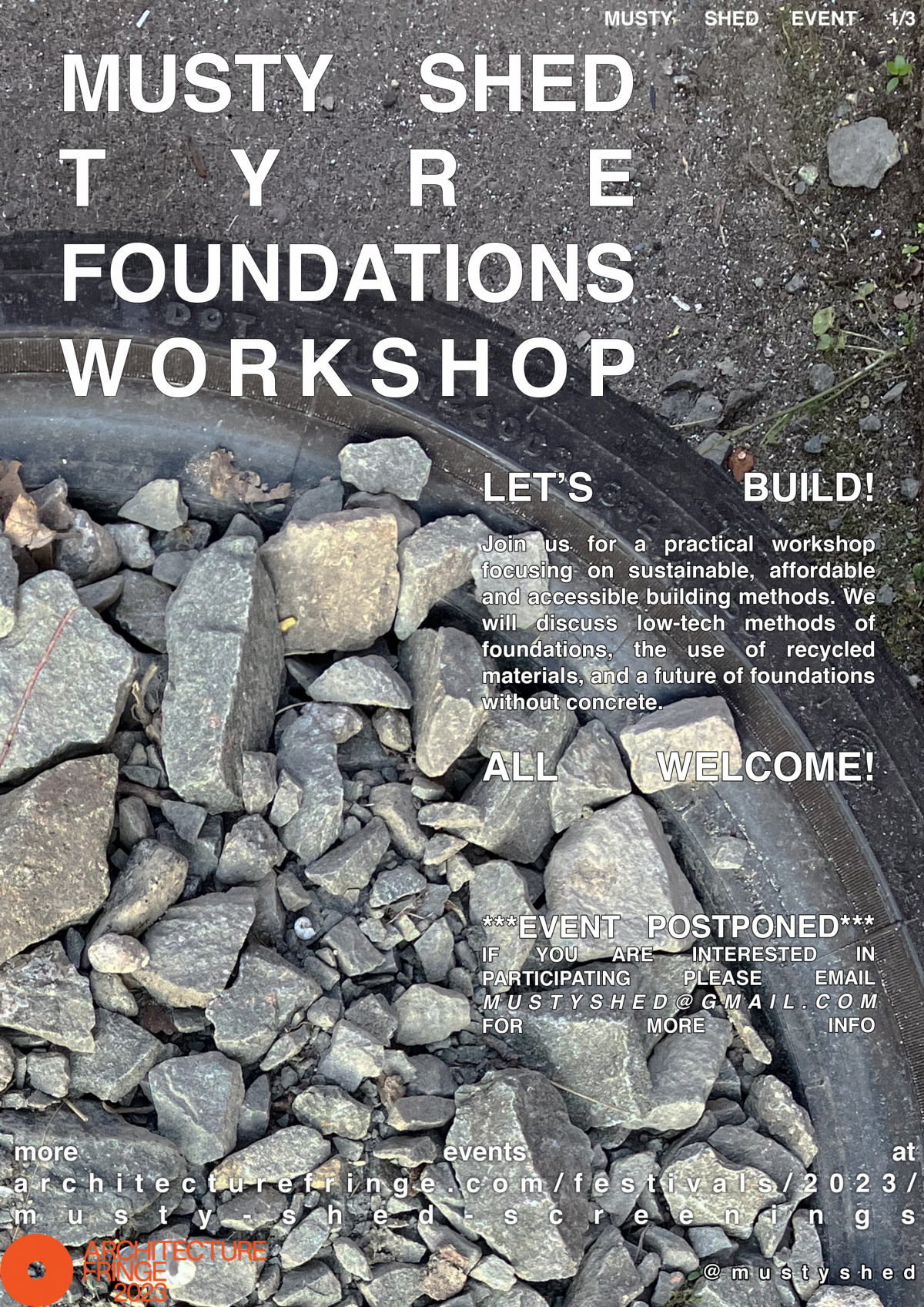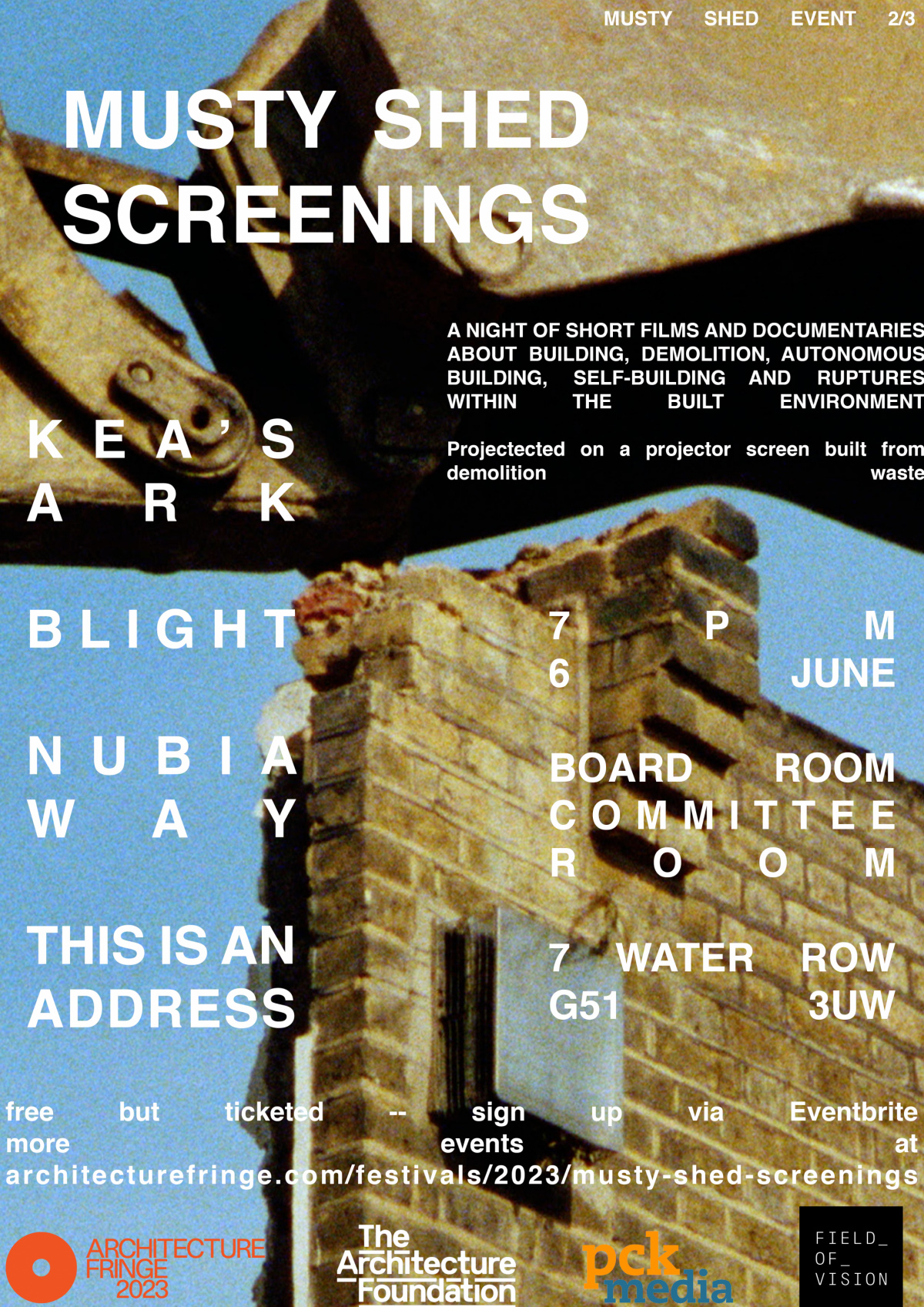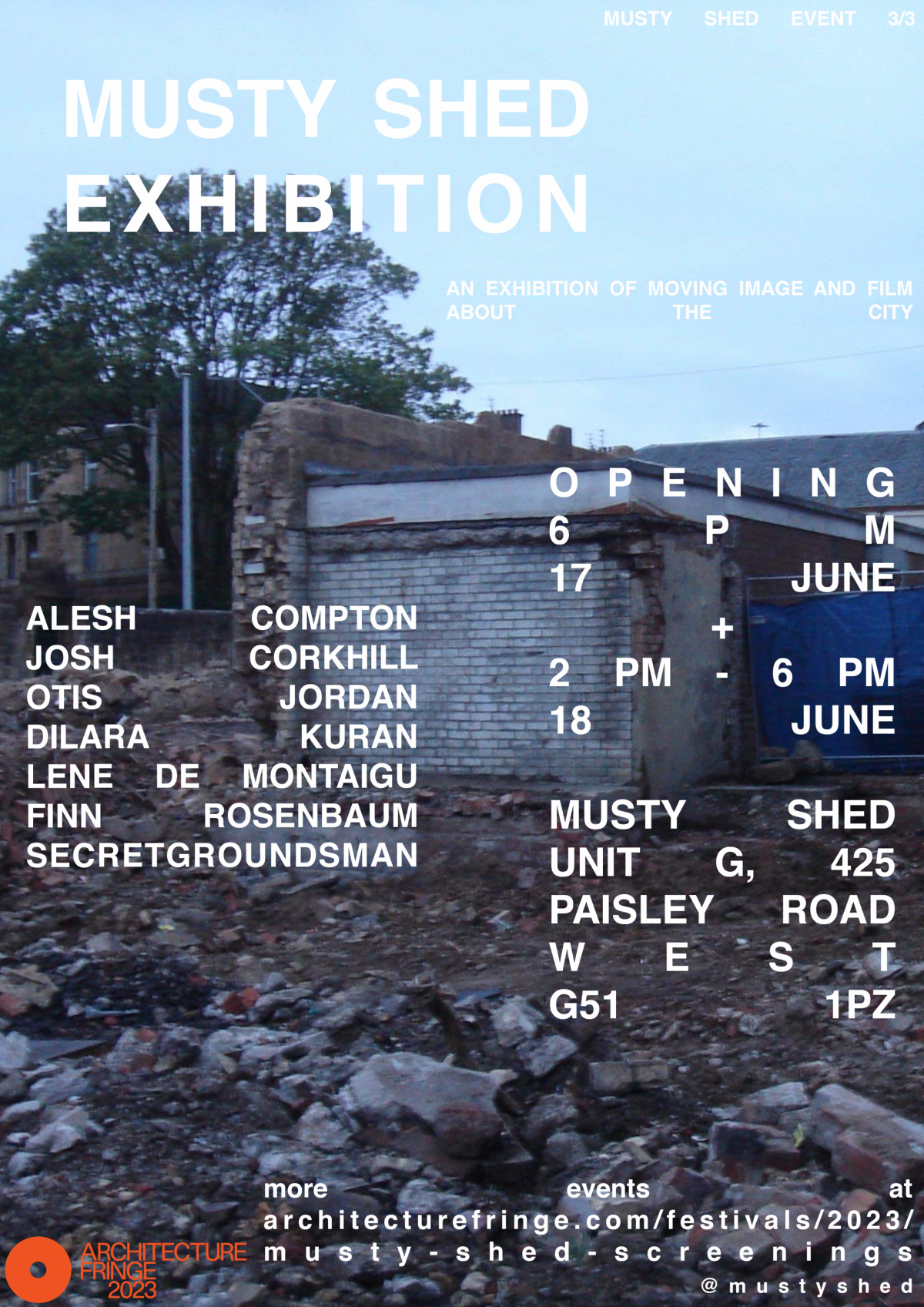 Event Summary
The Musty Shed presents a series of interlinked events about building and the city, centred around moving image and film: a practical workshop, a screening, and an exhibition.
Book here
Time
6th June: 19:00-21:00, 17th June: 18:00-21:00, 18th June: 14:00-18:00
Date(s)
06 June, 17 June, 18 June
Location
Screening held at: Board Room Committee Room - 7 Water Row, Glasgow, G51 3UW. Exhibition held at: Musty Shed Workshop - Unit G, 425 Paisley Road West, Glasgow, G51 1PZ.
View on Google Maps
Additional Location Info
For accessing the Screening event, Board Room Committee Room is located on the 4th floor of a building which is not accessible by lift. There will be signs to direct attendees to the event space. For accessing the Exhibition event, Unit G is a stand alone brick building on the far left hand side of the car park of Ibrahim Masjid. The exhibition will take place inside the Musty Shed which has stepped access. Please get in touch at manimotta3@gmail.com if you wish to discuss further accessibility requirements.
Organiser
Mani Motta and Edie Preece
The Musty Shed is a wood and metal workshop in Glasgow. We engage in research in low-tech, autonomous and sustainable methods and cultures of building.
Event 1: Tyre Foundation Workshop - ***POSTPONED***
Let's build!
We will hold a practical workshop focusing on sustainable, affordable and accessible building methods. Together we'll build tyre foundations for an outdoor projector screen. We will discuss low-tech methods of foundations, the use of recycled materials, and a future of foundations without concrete.
All tools and materials will be provided, along with snacks and refreshments. We will be working outside so please wear comfortable clothes you don't mind getting dirty. No practical experience is required. All welcome

*** this event is postponed to late June/early July, if you are interested in participating please email mustyshed@gmail.com for more information ***



Event 2: Short Film Screening - Tuesday 6th June 19:00-21:00 @ Board Room Committee Room
We will screen short films on building and demolition, autonomous building and self-building and ruptures within the built environment. The films show ways of having influence within the built environment, and acting on space in the city.
The screening will include a combination of documentary and more abstract films intrinsically linked with the built environment and urban space. The approaches demonstrated in the films go against the grain of mainstream construction processes, and focus on lesser known histories within the fabric of cities.
The films explore topics such as the repurposing of demolition waste, and insights into an all black self-build in Lewisham. The films will be screened on a projector screen built from demolition waste.

Blight dir. John Smith
Kea's Ark dir. Susan Wallner/PCK Media
Nubia Way dir. Timi Akindele-Ajani/The Architecture Foundation
This is an Address dir. Sasha Wortzel/Field of Vision
https://architecturefoundation.org.uk/

The event will be held at Board Room Committee Room, 7 Water Row, G51 3UW
Accessibility info: the venue is up 4 flights of stairs and there is no lift. At the screening will be some seats and some floor space. If you wish bring a cushion! If necessary, please offer your seat to someone who needs it more than yourself.
BYOB!

@boardroomcommitteeroom

screening tickets

Event 3: Exhibition - Opening Saturday 17th June 18:00-21:00 / + Sunday 17th June 14:00-18:00 @ Musty Shed Workshop, 425 Paisley Road West, Glasgow, G51 1PZ
The exhibition brings together moving image exploring the 'city' by artists and researchers based in Glasgow.

Entry to the practical workshop and the screening events are free but ticketed as there is limited capacity. Please sign up through the Eventbrite links.


Sub Events
Tyre Foundation Workshop
A practical workshop focusing on sustainable, affordable and accessible building methods. The outcome will be to build a set of tyre foundations for an outdoor projector screen.
***postponed***
More info
Short Films Screening
A screening of short films about building and demolition, autonomous building and self-building. The films will be projected on the screen built during the practical workshop.
Tuesday 6th June 19:00-21:00
More info
Exhibition
An exhibition bringing together moving image exploring the 'city' by artists and researchers based in Glasgow and beyond.
Opening: Saturday 17th June 18:00-21:00, + 18th June 14:00-18:00
More info