Rethinking the Architect: the Fight to 'Save the Wyndford'
15 June, 16 June, 17 June
Greater Glasgow & Clyde
Exhibition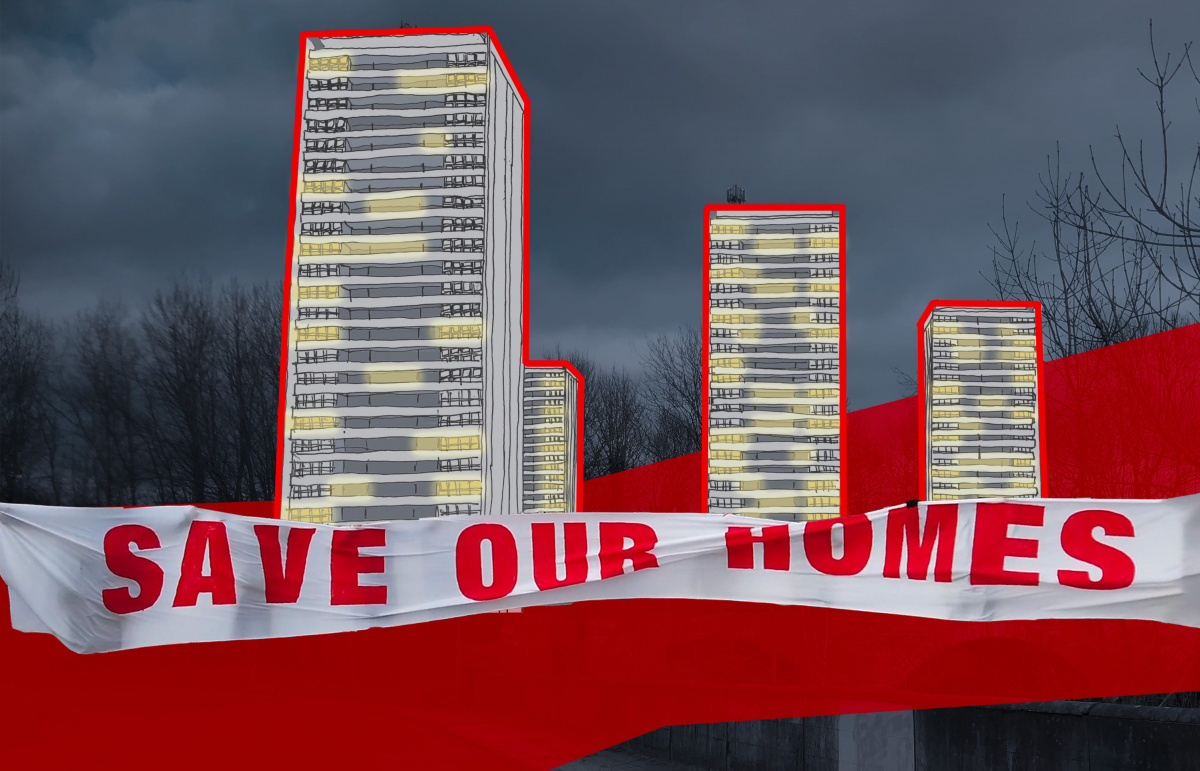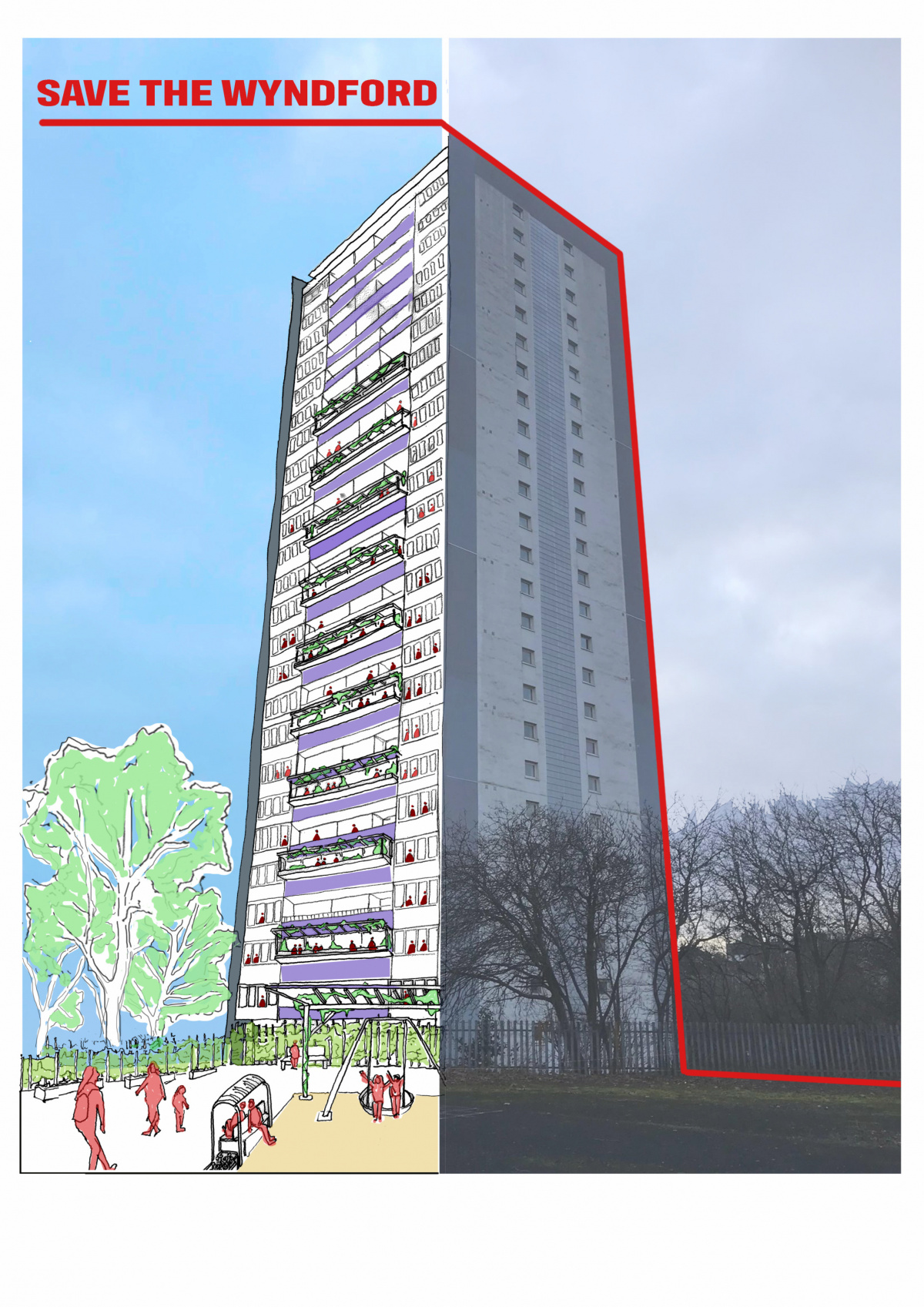 Event Summary
An exhibition centered around the story of the Wyndford Towers, offering new perspectives while questioning the role of the Architect in response to related systemic issues.
Book here
Time
Thursday 12:30-4:30pm, Friday 12:30-4:30pm, Saturday 13:30-15:30pm
Date(s)
15 June, 16 June, 17 June
Location
The Maryhill Hub 186 Wyndford Rd Wyndford Glasgow
View on Google Maps
Supporters
Wyndford Residents Union Architects Climate Action Network Eva Voulgaridou (Architect ARB, MArch & currently doing PGdip on social sustainability in ESAP-Escola Superior Artistica do Porto) Kelly Rappleye (Curator & AHRC/SGSAH-funded PhD Researcher with GSA's School of Fine Art) Innes Dunlop (Filmmaker, Student, GSA's Mackintosh School of Architecture)
Organiser
Calum Weir (Glasgow School of Art, Part 2 Architecture student), Charlotte Randall (GSA, Part 2 Architecture student), Francisco Shankland (Centre for Alternative Technology, Part 2 Architecture student), Rhiannon James (GSA, Part 2 Architecture student), Robbie Gibson (GSA, Part 2 Architecture student), Stephanie Chawla (GSA, Part 2 Architecture student), Stephen Brown (GSA, Part 2 Architecture student)
The Wyndford Towers in Maryhill are currently slated for demolition. The Wyndford Residents Union are fighting to save their homes and prevent this huge waste of embodied carbon in the city which hosted COP26 less than two years ago.
Learn from residents, experts from the built environment, imagery and artefacts to understand the environmental and social damage that the demolition of Wyndford Towers would cause, and discover the alternatives which could help shape a better future.
With increasing recognition of the building industry's contributions to the climate crisis and rising social inequality, we need to re-evaluate how we work with our built environment. Organised by architecture students based in Glasgow and driven by conversation and collaboration with residents of the Wyndford Estate, this exhibition interrogates the need for architects to take on increasingly environmentally, socially, and politically conscious roles.
Join us at the Maryhill Community Hub, where over three days Rethinking the Architect will highlight the existing environmental and social critiques of the proposed demolitions and provide examples of positive, hopeful alternatives which centre local communities.