MSA Stage 4 Degree Show - Living In Agreement
02 Jun—09 June (8 dates)
Greater Glasgow & Clyde
Exhibition
Research & Design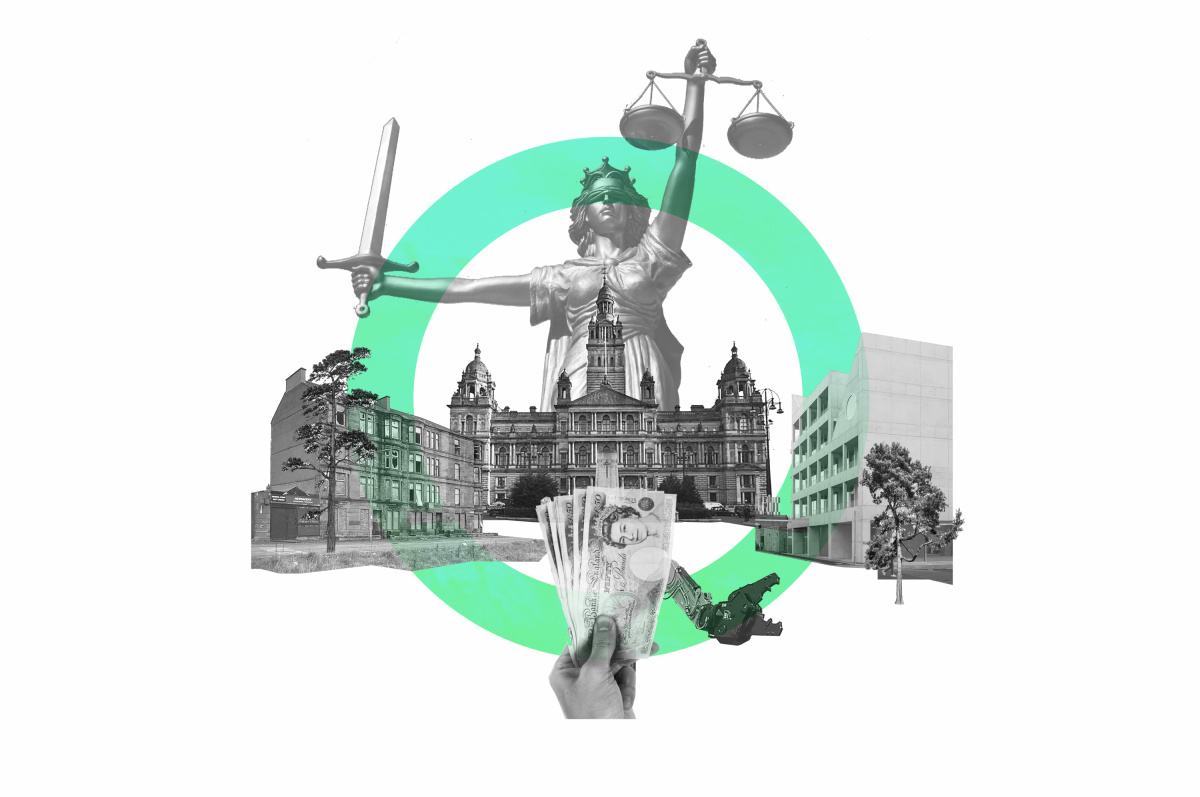 Event Summary
Explorations in response to the theme of Living In Agreement by Stage 4 Students at the Mackintosh School of Architecture at The Glasgow School of Art
Time
10:00-17:00 (Closed Sunday)
Date(s)
02 Jun—09 June
Location
Second Floor, Bourdon Building, Mackintosh School of Architecture, Glasgow School of Art.
View on Google Maps
Organiser
The Glasgow School of Art
Living In Agreement

Stage 4 Leader: Kirsty Lees
Stage 4 Co-Pilot: Andy Summers

The focus of Stage 4 is on the city, and the numerous intersectional relationships between architecture, people, and place that contribute to and help shape the often complex urban environments that 56.2% of the world's population now live in.
Our particular emphasis is on the city of Glasgow. This year our investigations in designing both Urban Housing and an Urban Building were grounded in a close reading of Glasgow's physical, social, and environmental conditions which, in turn, are influenced by the city's political, financial, and cultural contexts. The guiding framework for our investigations was an empathetic exploration of the many Glasgows which constitute the diverse lived experiences of the city's contemporary inhabitants. This analytical framework offers the chance to investigate and understand the city through perspectives which are not necessarily our own.

Throughout history the city has often emerged as the apex of numerous human civilisations and associated cultures the world over, from the first identifiable city of Uruk in ancient Mesopotamia to the contemporary megalopolises of Tokyo, Dehli, and Shanghai. A consistent characteristic of the city has been the coming together of people. This coming together, or living, necessarily initiates an agreement, with others, to common ground upon which life and the city itself subsists. In his foreword to The Concept of Dwelling, Christian Norberg-Schulz notes that for humans to dwell, to live, it is firstly about exchange, the 'exchange of products, ideas and feelings, that is, to experience life as a multitude of possibilities.' This exchange, in turn, requires the collective agreement to a set of rules and shared values - the terms of engagement if you will, or what could be described as society. Finally, Norberg-Schulz highlights the individual, oneself, and the awareness of our chosen world within which we exist.
Within this context our existence, and the success of the city or otherwise, rests upon an understanding that living in agreement requires negotiation, compromise, and balance across a plurality of intersecting political, social, cultural, and climatic conditions. In tandem an authentic reading of the city is also required, to appreciate that it is a place of diverse lived experience encompassing freedom, privilege, and opportunity as well as oppression, inequity, and injustice. Human characteristics such as gender, race, sexuality, and ability also have a symbiotic relationship with the city, where the city is a spatial expression of such characteristics shaped as they are by the dynamics of class, supremacy, and power.
The 'multitude of possibilities' that Norberg-Schulz notes is one of the most critical, valuable, and rewarding aspects of living in agreement that the city provides. The ability of humans to intelligently organise ourselves, as a society, is one of our greatest collective assets. How we use this intelligence today will form the terms of our agreement with a sustainable future.
Second Floor, Bourdon Building, Mackintosh School of Architecture, Glasgow School of Art.