(R)Evolution! Glitching Binaries: New Oaths for Architecture's Anomalies
02 Jun—06 June (5 dates)
Core Programme
Greater Glasgow & Clyde
Exhibition
Workshop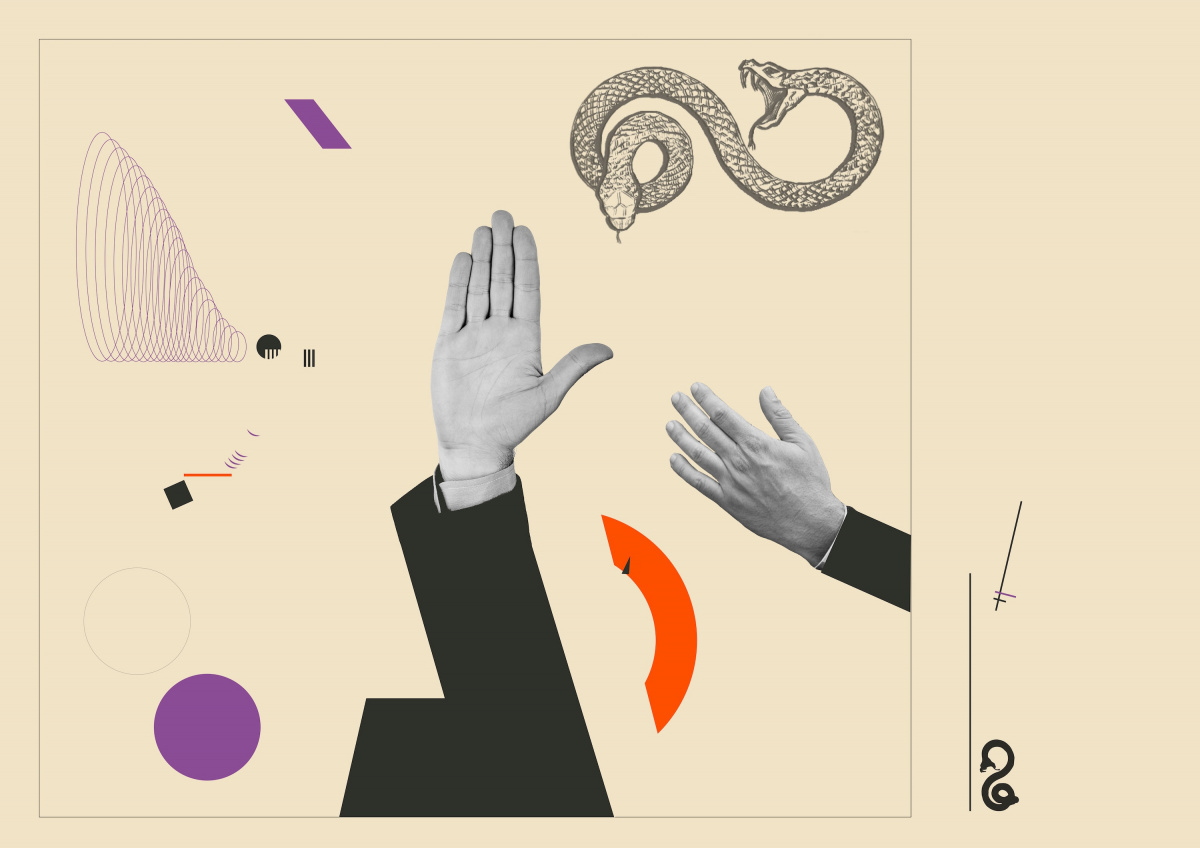 Event Summary
An exhibition and participatory workshop inviting you to glitch into the (in)possible as we ask ourselves what our future(s) could look like beyond the binary. Supported by the British Council.
Book here
Date(s)
02 Jun—06 June
Location
Many Studios 3 Ross Street Glasgow, G1 5AR
View on Google Maps
Additional Location Info
The venue has level access from Ross Street, and there is an accessible toilet adjacent to the space. Should you wish to attend and require a BSL interpreter, please do get in touch with us via email: architecturefringe@gmail.com
Supporters
Organiser
Architecture Fringe
Social
Architecture Fringe has invited two designers whose work intersect on afro-indigenous futurism, queer radical sustainability and collective storytelling. Looking at the future of architecture beyond the current binaries; what would a Hippocratic Oath for architects look like? Richard Buday (Common Edge) wrote of architecture's identity crisis in 2019 and proposed a series of oaths to restore faith in the profession centred around fairness, welfare and the environment; and in 2021, Craig Wilkins (University of Michigan) raises the same question again on the responsibilities of designers and clients, sources of funding, and the ethics of professional licensure. Can we design better questions in 2023?
Anad Jain (Superflux) once said:
"(the) future(s) is not a clean slate, it will be standing on the bones of the actions and decisions we take today. Not only closely bound up with the present, but is also a space colonised by all the decisions of our pasts that have led us to this point. So there is no future in that sense. No reset button. We will live with the consequences of the decisions we make today."
Register for the free workshop via Ticket Tailor.
Miriam Hillawi Abraham (she/her) is a multi-disciplinary designer from Addis Ababa, Ethiopia. With a background in Architecture, she works with digital media and spatial design to interrogate themes of equitable futurism, experimental conservation and intersectionality. She holds an MFA in Interaction Design from the California College of the Arts and a BArch in Architecture from the Glasgow School of Art. She currently works as the Game-code Instructor at Bay Area Video Coalition's youth program, where she teaches social justice driven game design. She is a CCA-Mellon researcher for the Digital Now multidisciplinary project, a fellow of Gray Area's Zachary Watson Education Fund and a Graham Foundation 2020 grantee. Her work has been featured in the Funambulist magazine and exhibitions across the Bay Area including the Institute for the Future and the California Academy of Sciences.
Ricelli Laplace (they/them), a Brazilian architect and researcher, is dedicated to empowering marginalised communities by incorporating Indigenous perspectives and sustainable participatory design into their work. With experience in diverse countries such as Brazil, Japan, Indonesia, Mongolia, and Denmark, they have collaborated closely with Indigenous and underprivileged communities to create inclusive, eco-friendly spaces. Presently pursuing a PhD at the Aarhus School of Architecture, Ricelli's research, titled "Responsible Architecture: Relational practices for Collective Behavior Change," delves into the exploration of affective and value-led participatory design practices that foster sustainable behaviour. Additionally, they contribute their expertise as a coordinator for 'Design for Inclusivity' at the Copenhagen 2023 UIA WORLD CONGRESS, a panel that aims at exploring how architecture can help create a more equitable and sustainable world by highlighting the diversity for those who use and create architecture.
Exhibition
Friday 2nd June 2023 - Tuesday 6th June 2023
Opening Times: 9am - 5pm

Participatory Workshop
Saturday 3rd June 2023
11am - 2pm (Free - booking required)
Please note this event will be filmed and recorded.
Supported by the British Council.

The Core Programme for the Architecture Fringe 2023 has been made possible through support from the Scottish Government, Moxon Architects, Helen Lucas Architects, and Collective Architecture.